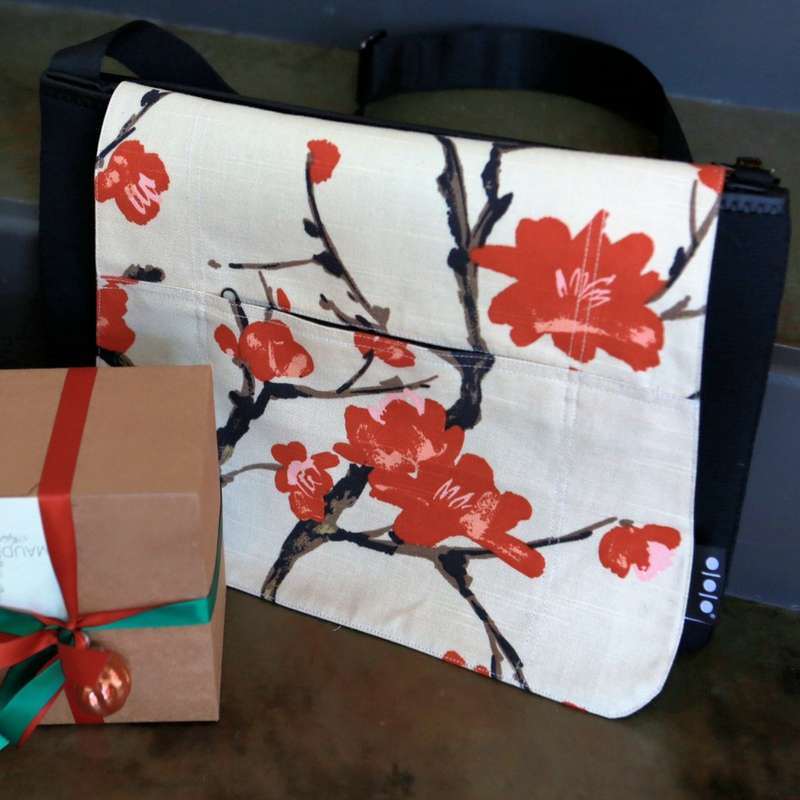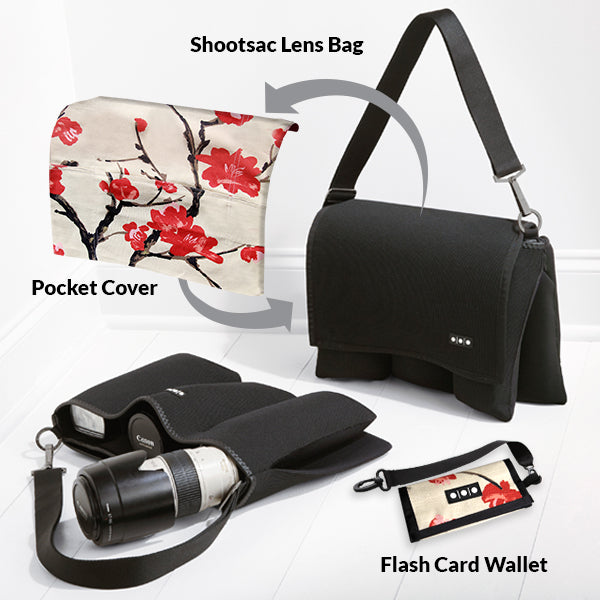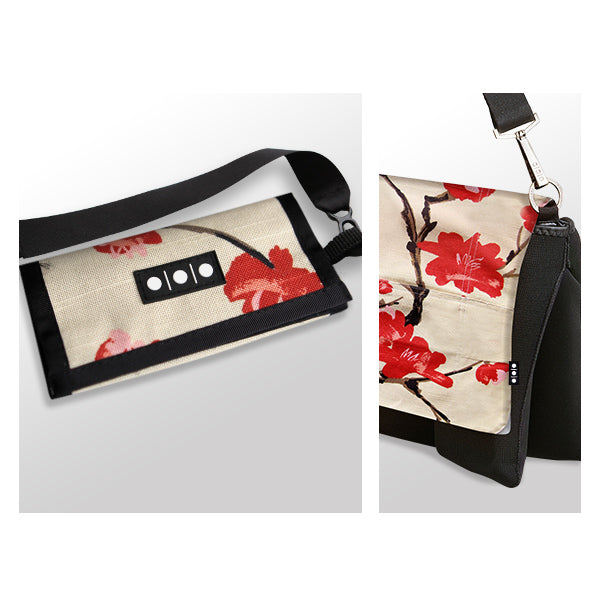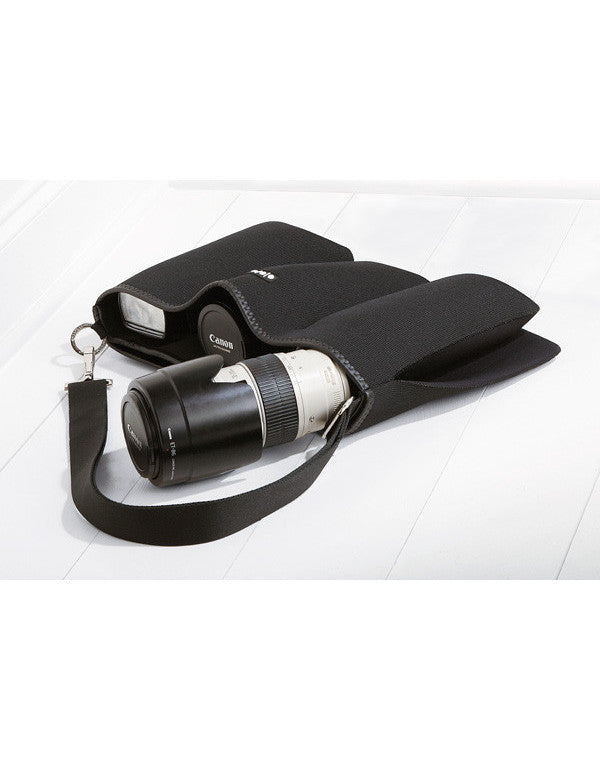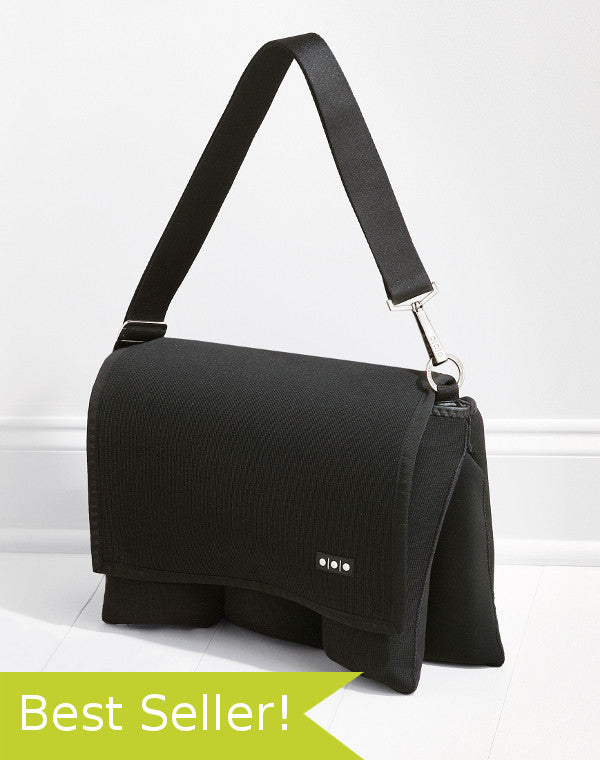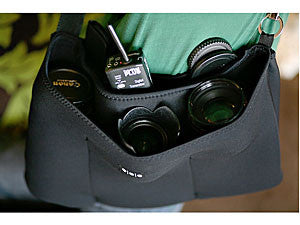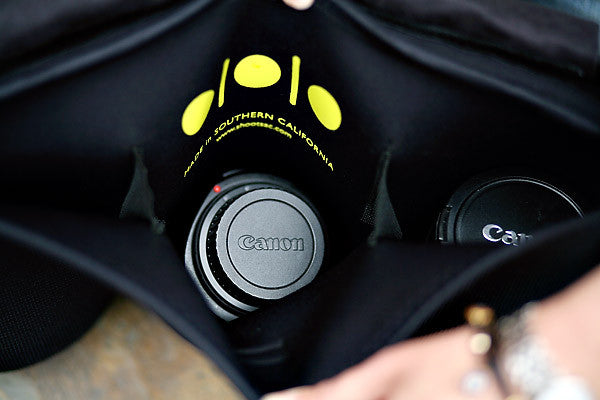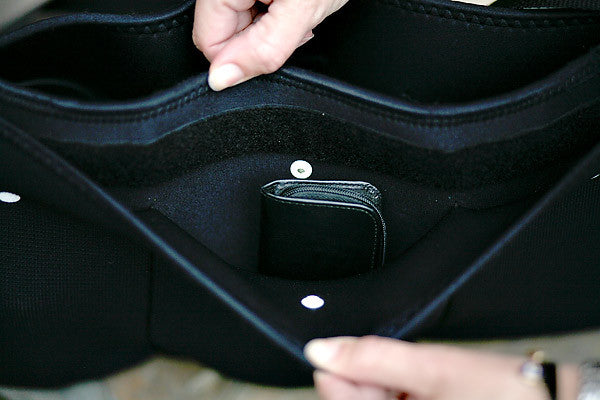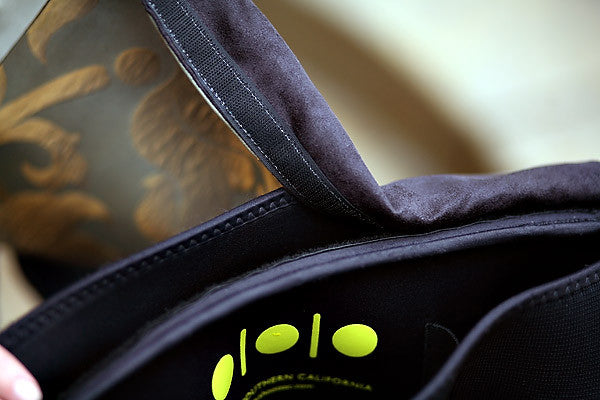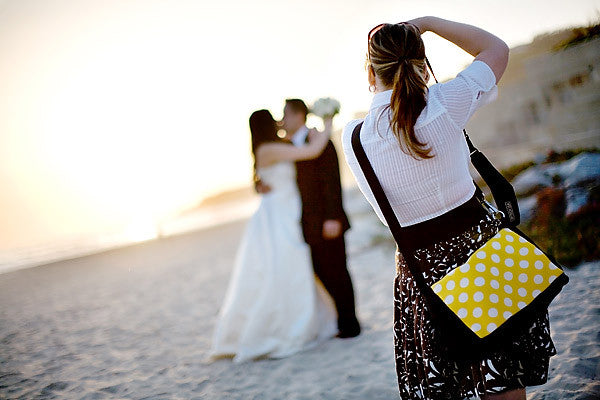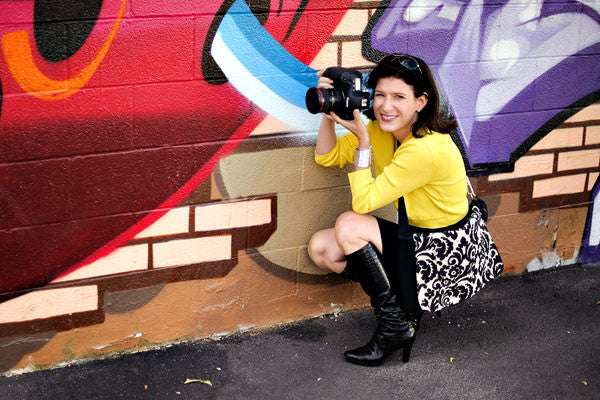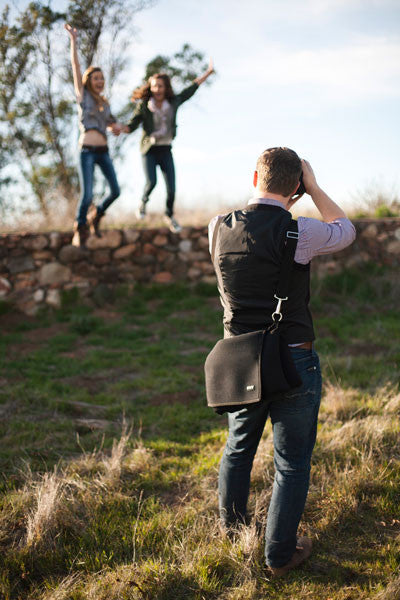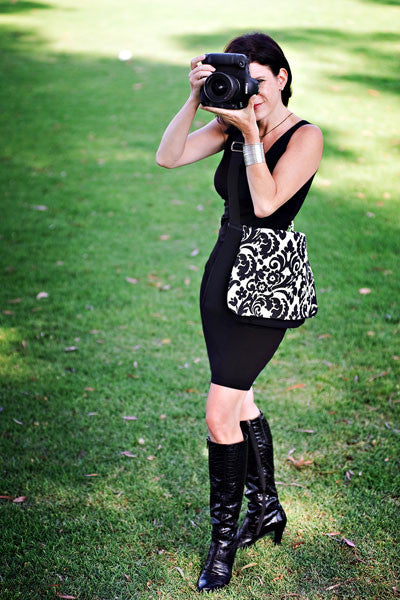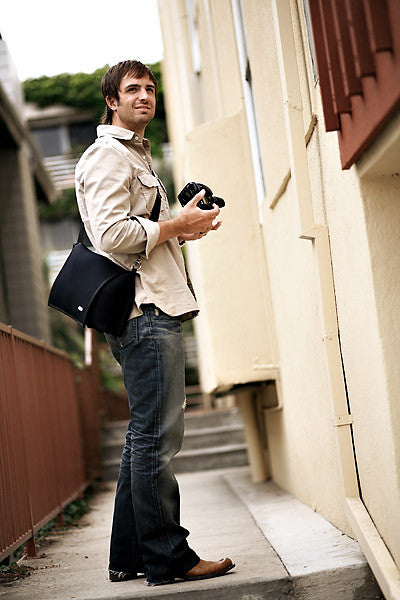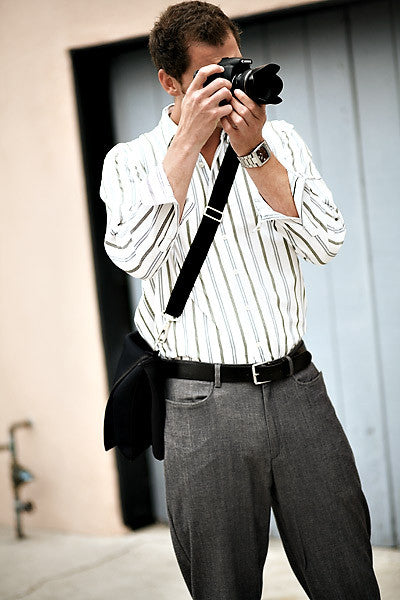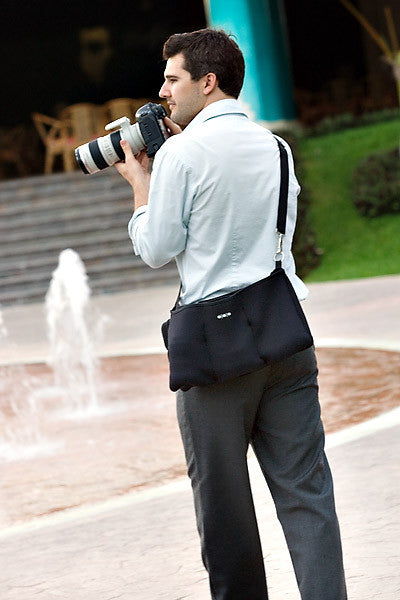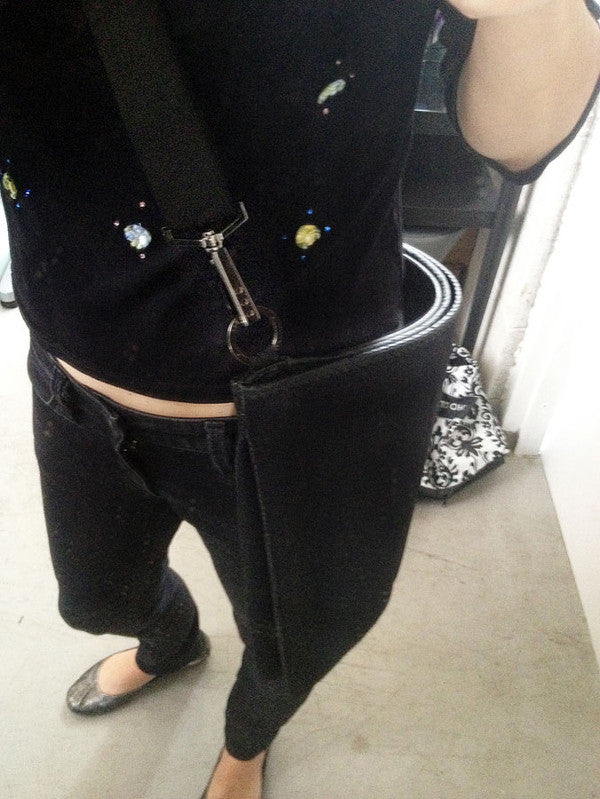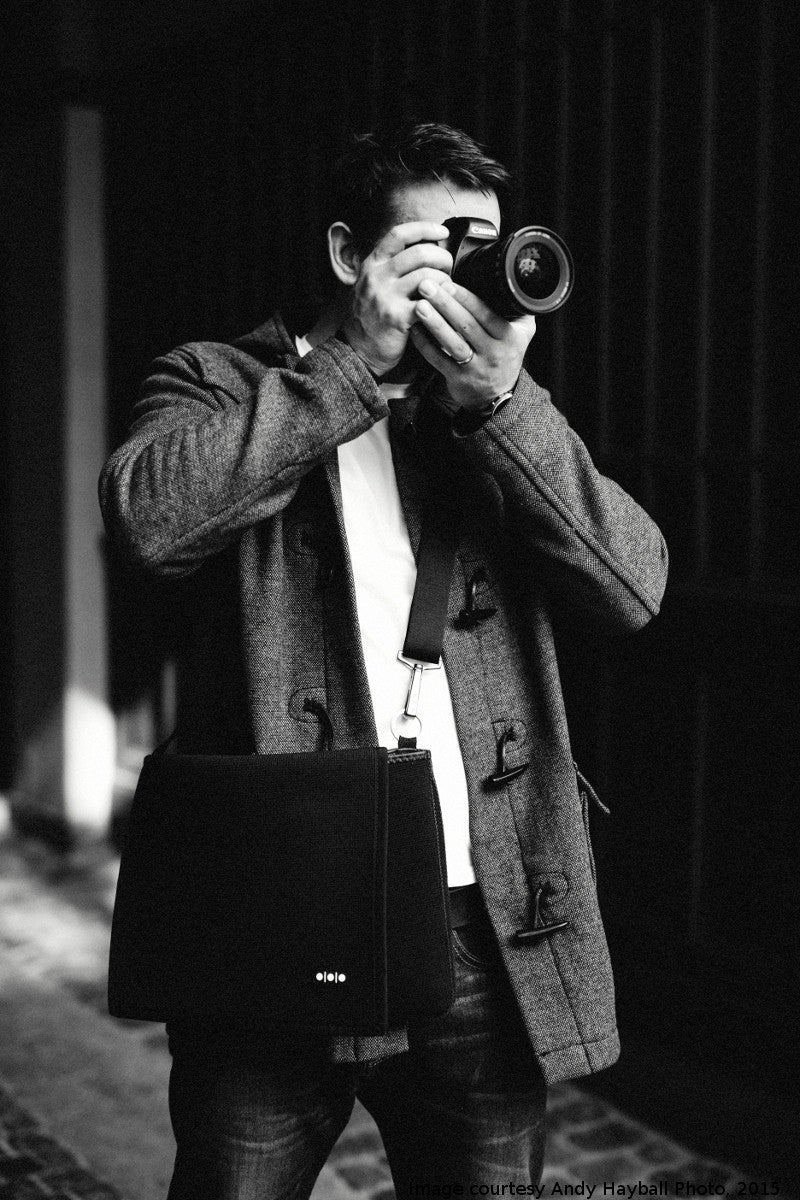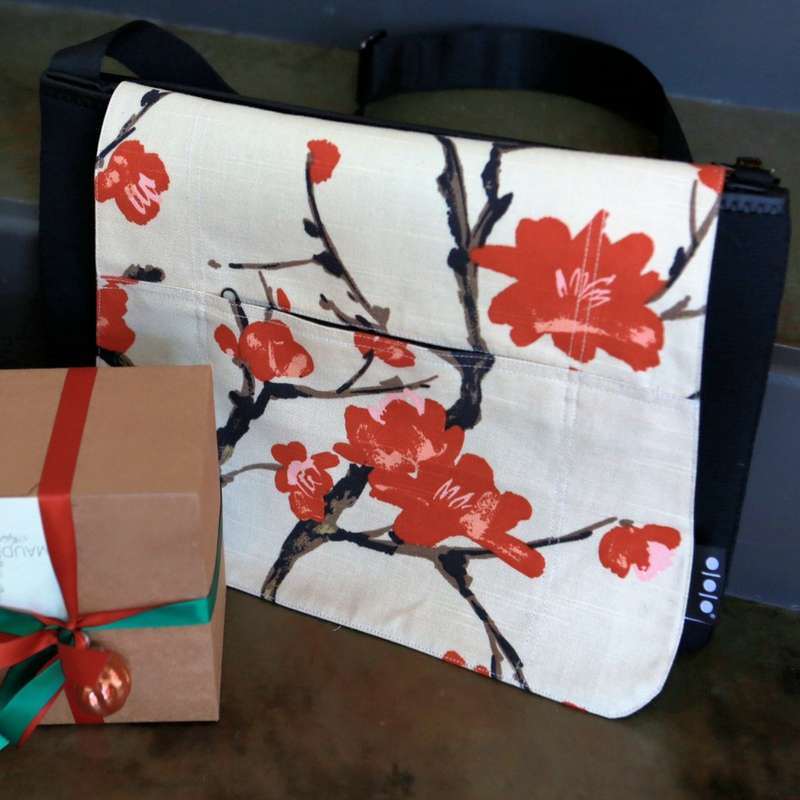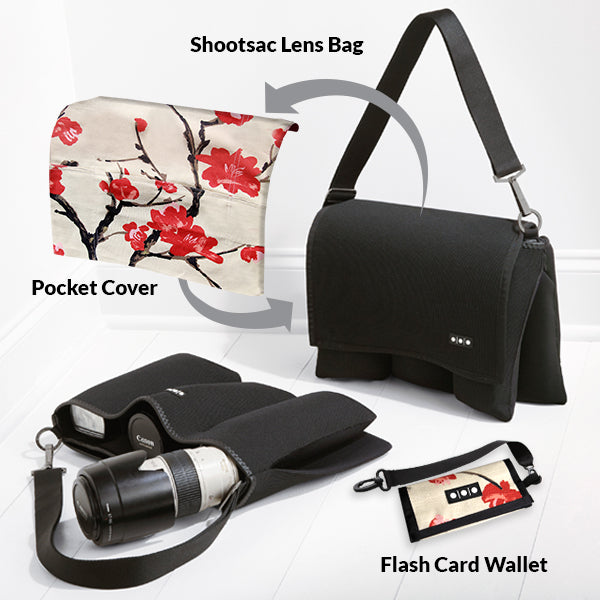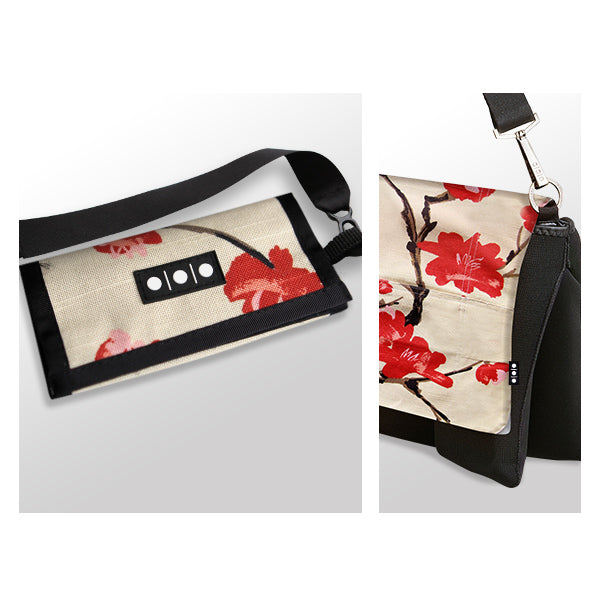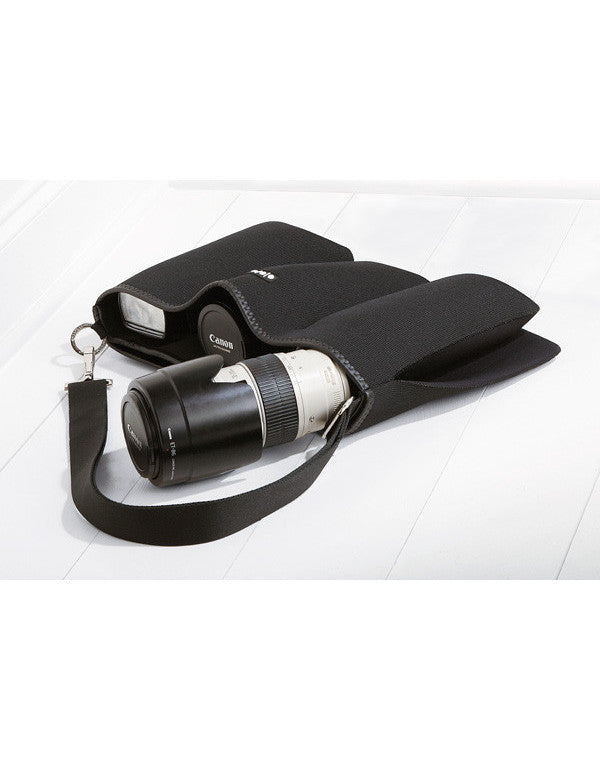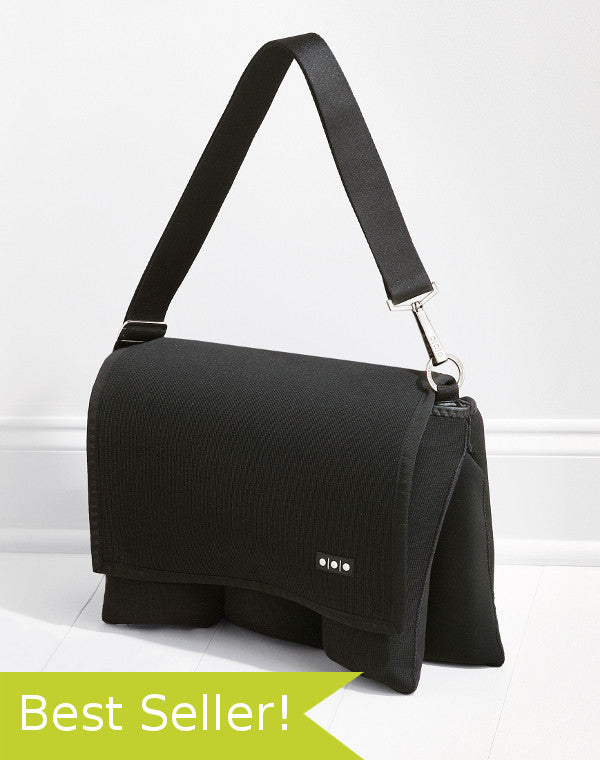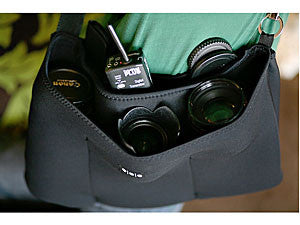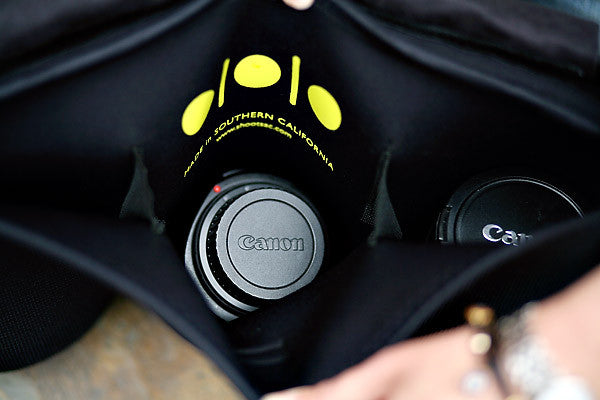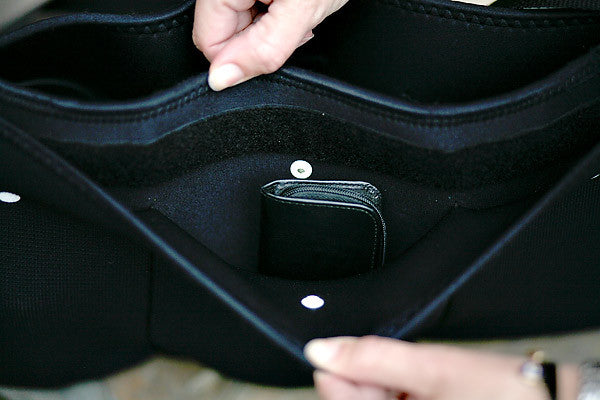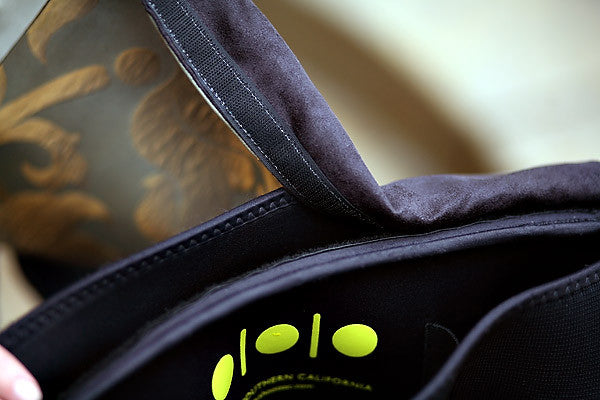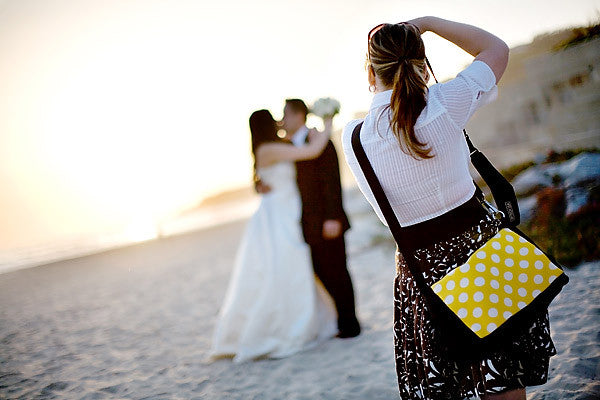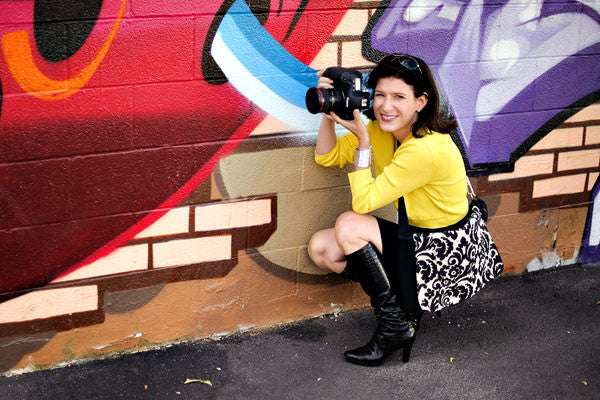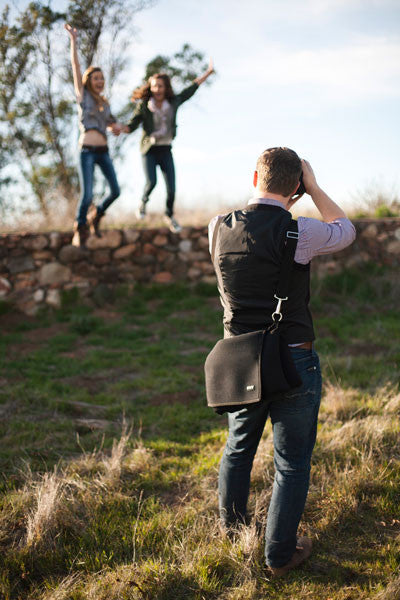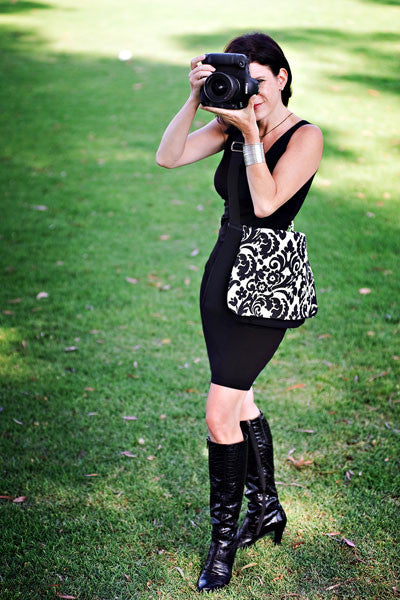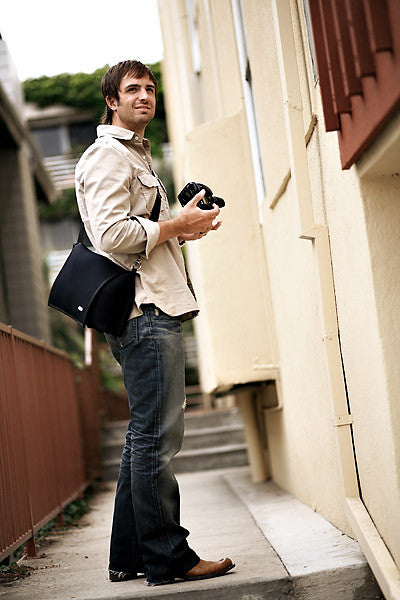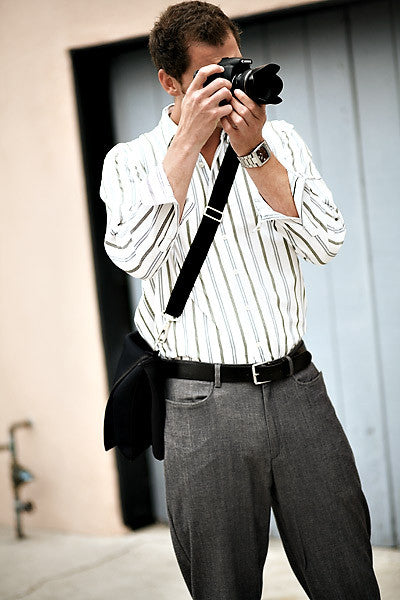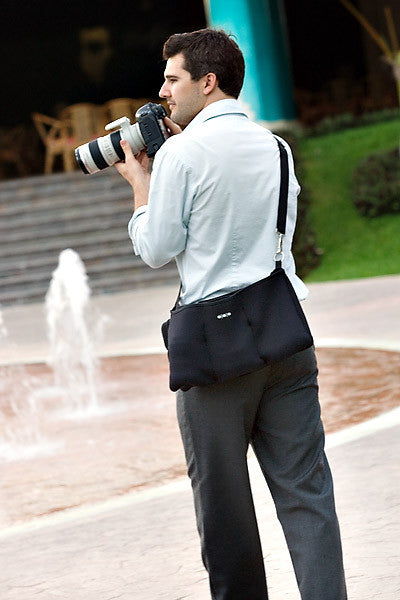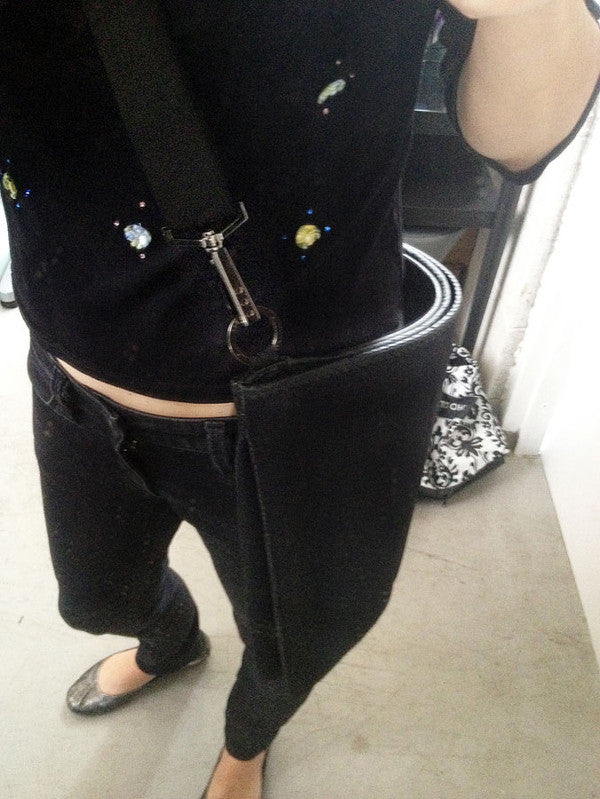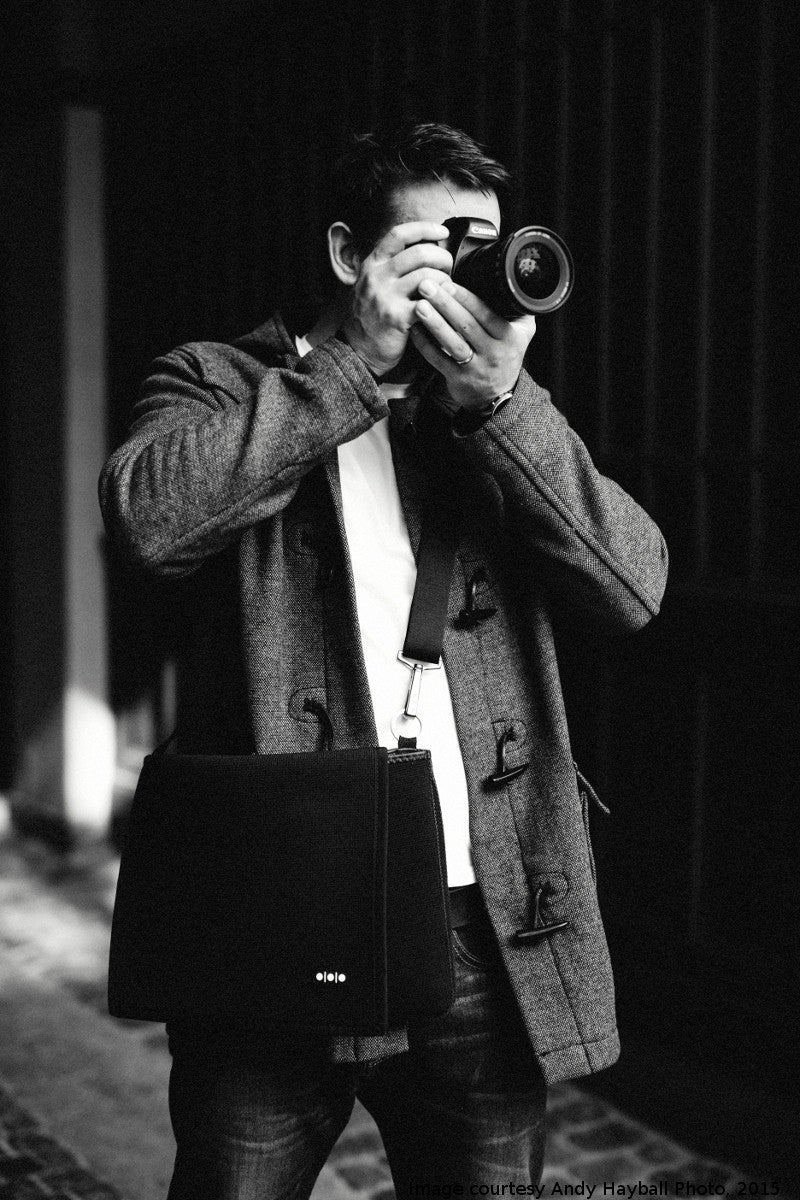 Shootsac Lens Bag + Fling Gift Set
This Special Offer includes:
The Basic Shootsac (with Black Neoprene Cover)
A Fling Pocket Cover (with lens cloth backing)
A

Fling

 

Flash Card Wallet (with leash)
Can a BAG really change the way you shoot? The SHOOTSAC LENS BAG can! Our patented design makes your lenses feel up to 50% lighter than in your camera bag. And having your lenses at your finger tips insures that you get full creative value out of your equipment investment. 
The first-ever camera lens bag designed to be WORN while you shoot. 
The SHOOTSAC LENSBAG comfortably holds 3 lenses and other shooting accessories safely and conveniently at your fingertips. And...still manages to fold completely flat for super easy transportation and storage. It's the perfect complement to your current camera bag.

THE BASIC SHOOTSAC lensbag includes a black neoprene cover. The INTERCHANGEABLE FABRIC COVERS PICTURED ON THIS SITE are accessories that can be added to change the look of the basic Shootsac lens bag or the HIP SLIP laptop sleeve. 

SHOOTSAC --  ALL THE FUNCTION YOU NEED... 
Quick, one-handed access to your gear means you'll never miss a shot
3 neoprene pockets keep prime and zoom lenses safely at your fingertips 
1 unique body hugging design let's you WEAR your lenses and shoot SMART without suffering
3 snap pockets hold batteries, business cards, CF cards, lens caps, etc. Extra space for your cell, wallet, memory cards, flash and other shooting day "must haves"
Super comfortable, lightweight, wetsuit-grade neoprene cushions your body and your equipment

ALL THE FASHION YOU WANT.

Ergonomic shape hugs your body so you feel sleek and mobile instead of clumsy and bulky
Slim design actually makes it less obvious that you are carrying camera equipment
Interchangeable Covers let you change your look...as easily as you change your lenses
Use a Shootsac Lensbag at your next shoot and you'll wonder how you ever got through a wedding, event, e-session, or photo shoot without one.  
Includes

1 Shootsac Lens Bag

1 Black Neoprene Basic Cover

Pockets

3 Lens Pockets

3 Accessory Pockets with Snap Closures

Cross-Body Strap
Expands to 50" and is permanently attached to the bag
Shoulder Pad
Available as an accessory. The pad adds extra comfort when carrying a heavy load.
Maximum Lens Size
70 x 200
Materials
Wetsuit-grade neoprene
Covers

Includes a basic black neoprene cover.

Fits any Handmade Cover by Shootsac

Height/Depth
10.25 Inches
Width
17.5 Inches
Thickness (Empty)
0.75 Inches
Weight (Empty)
2.5 Pounds
US Patent Number