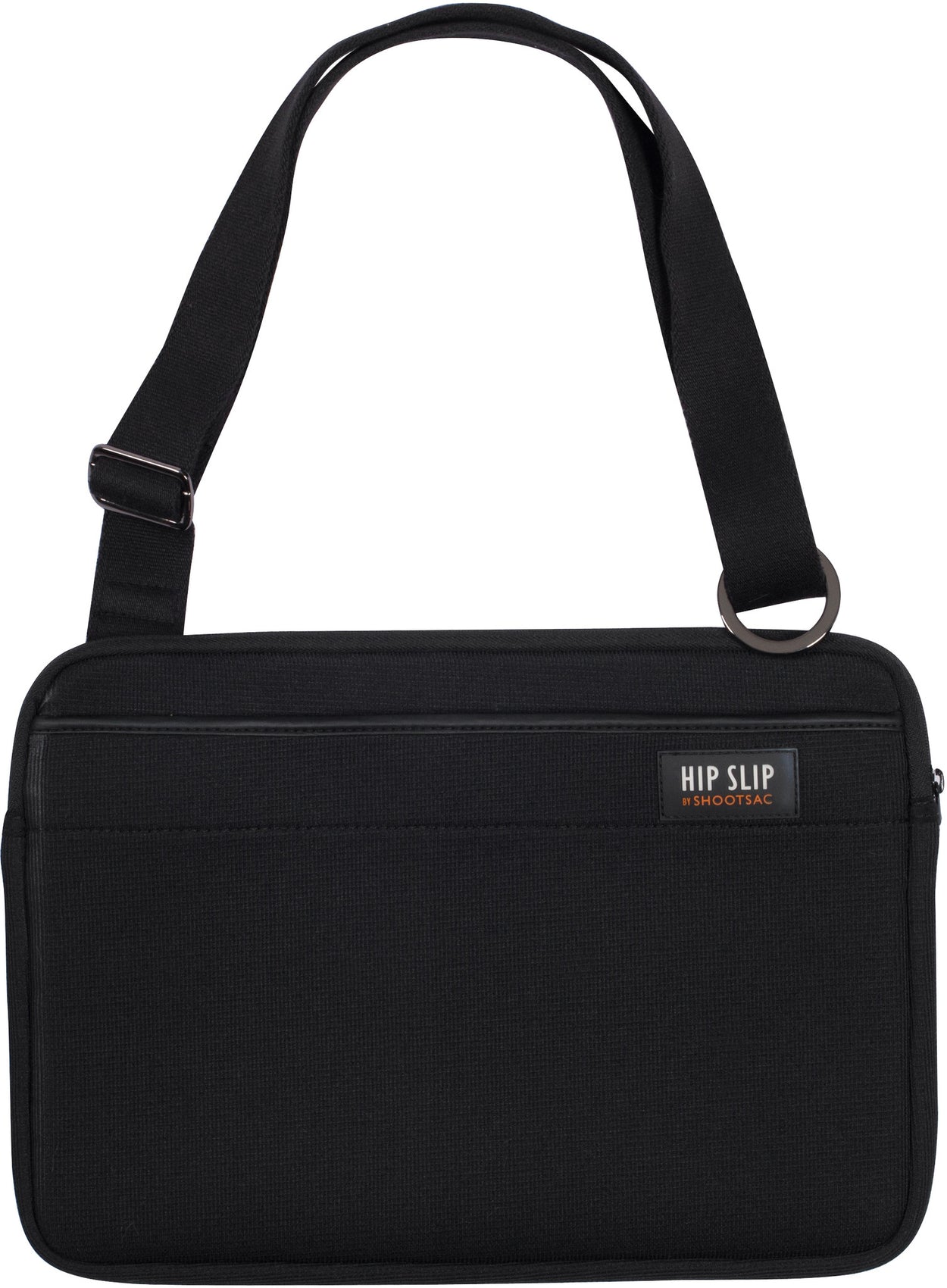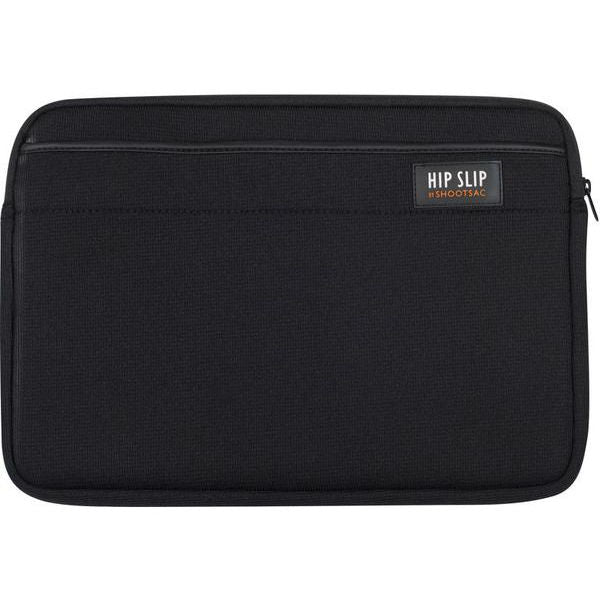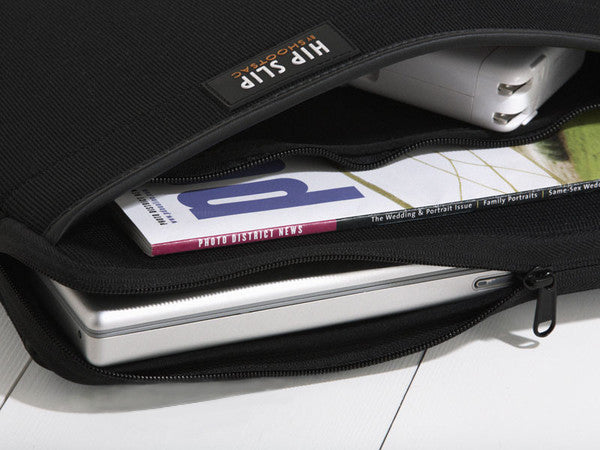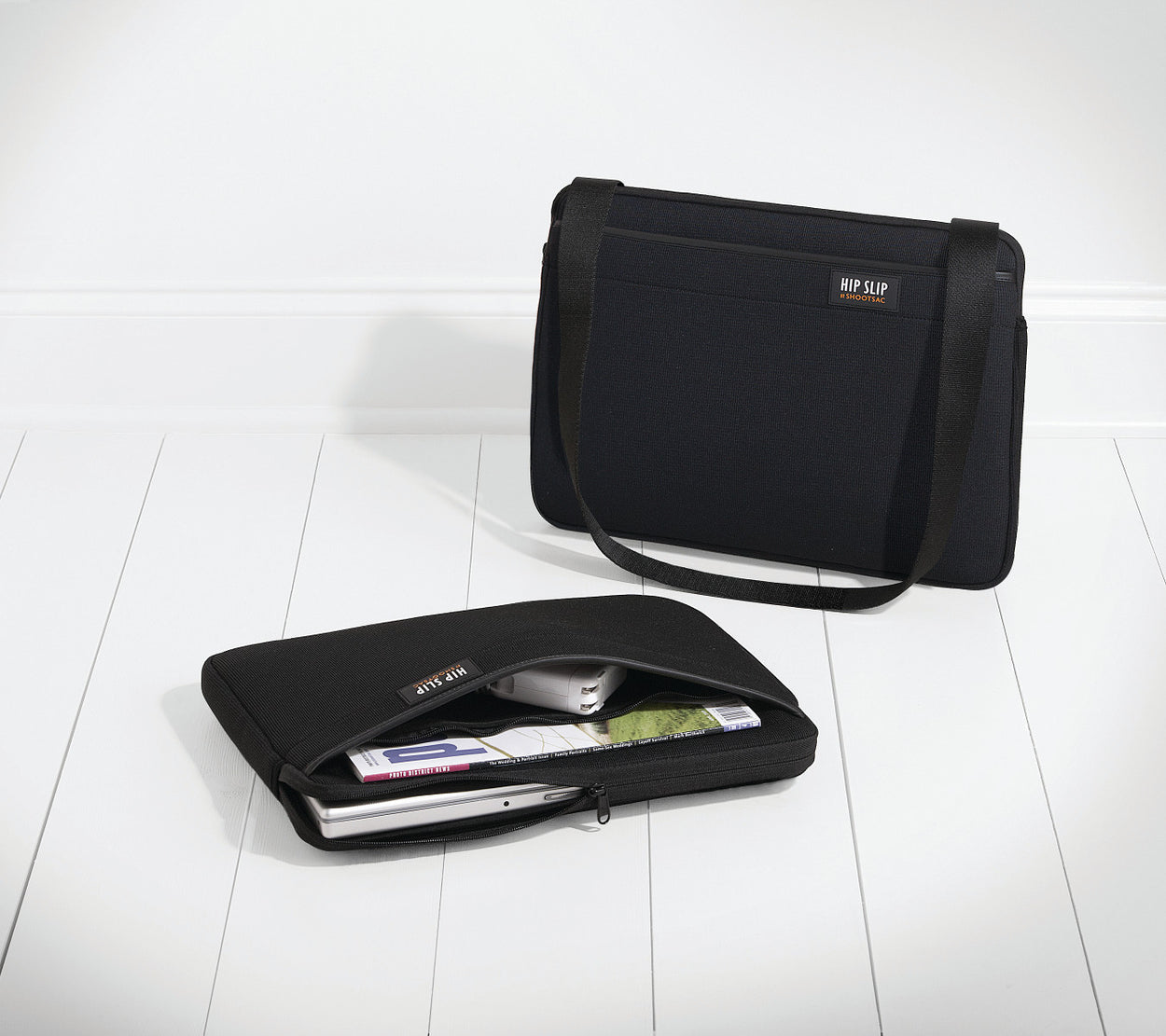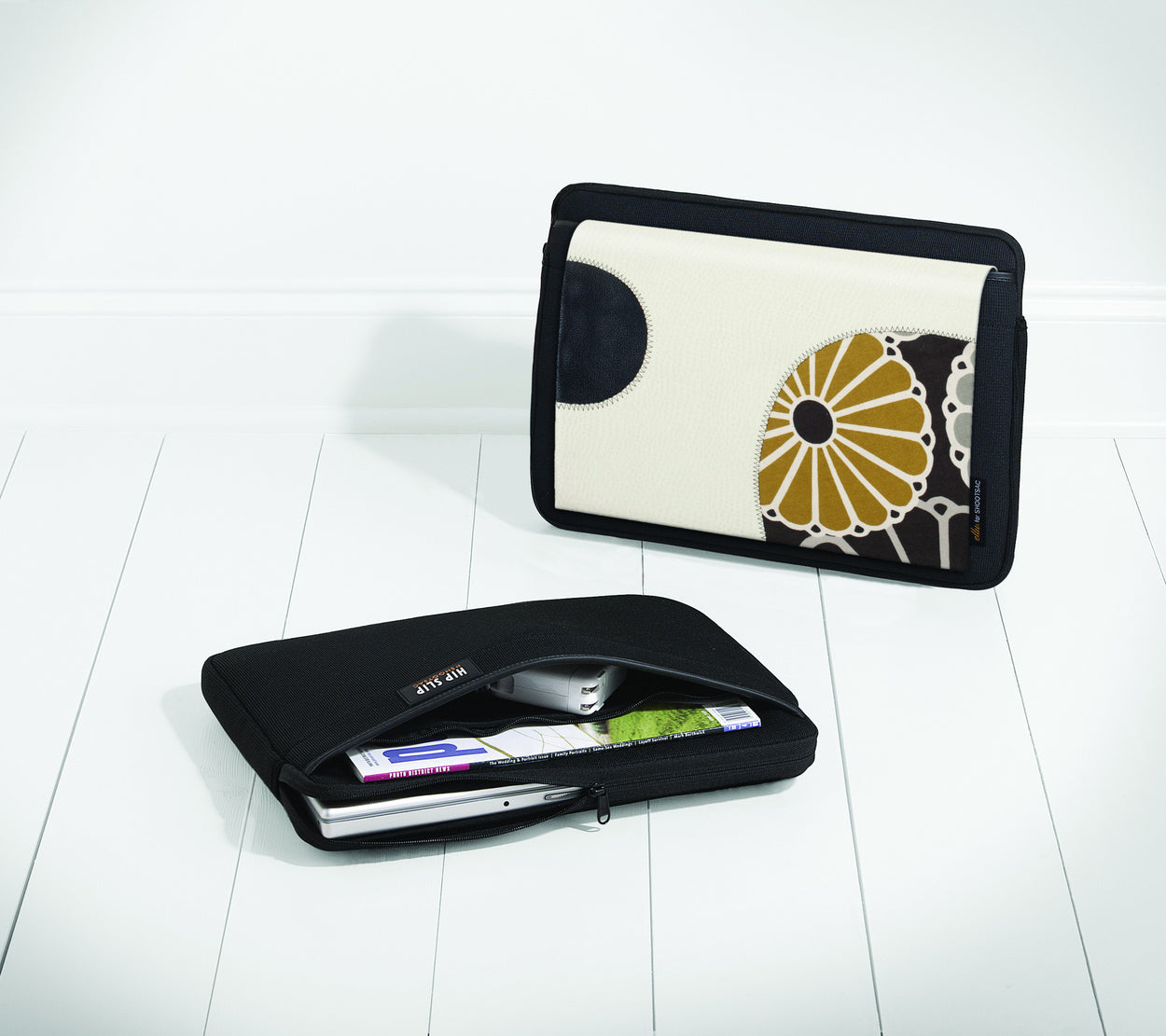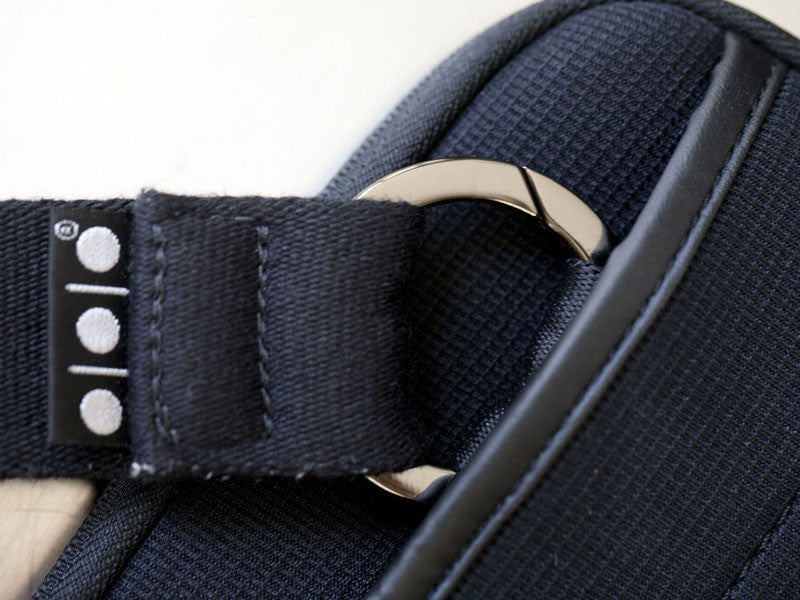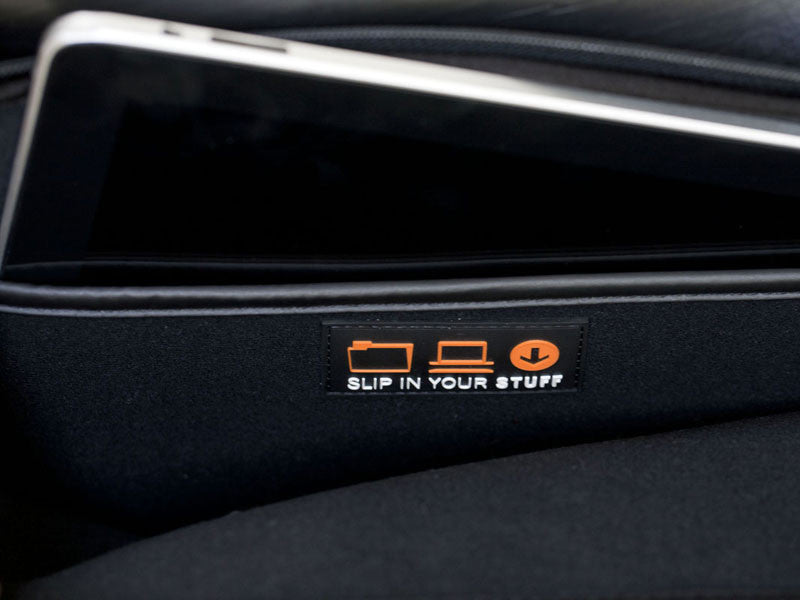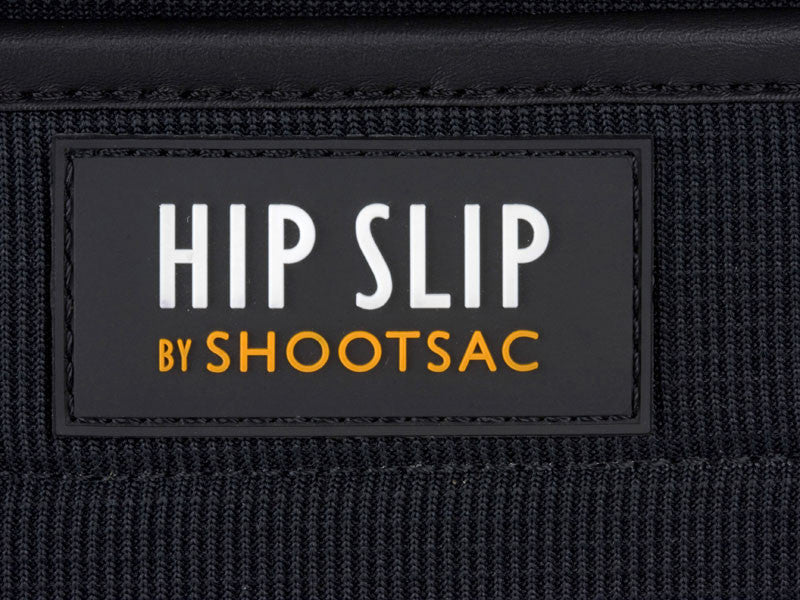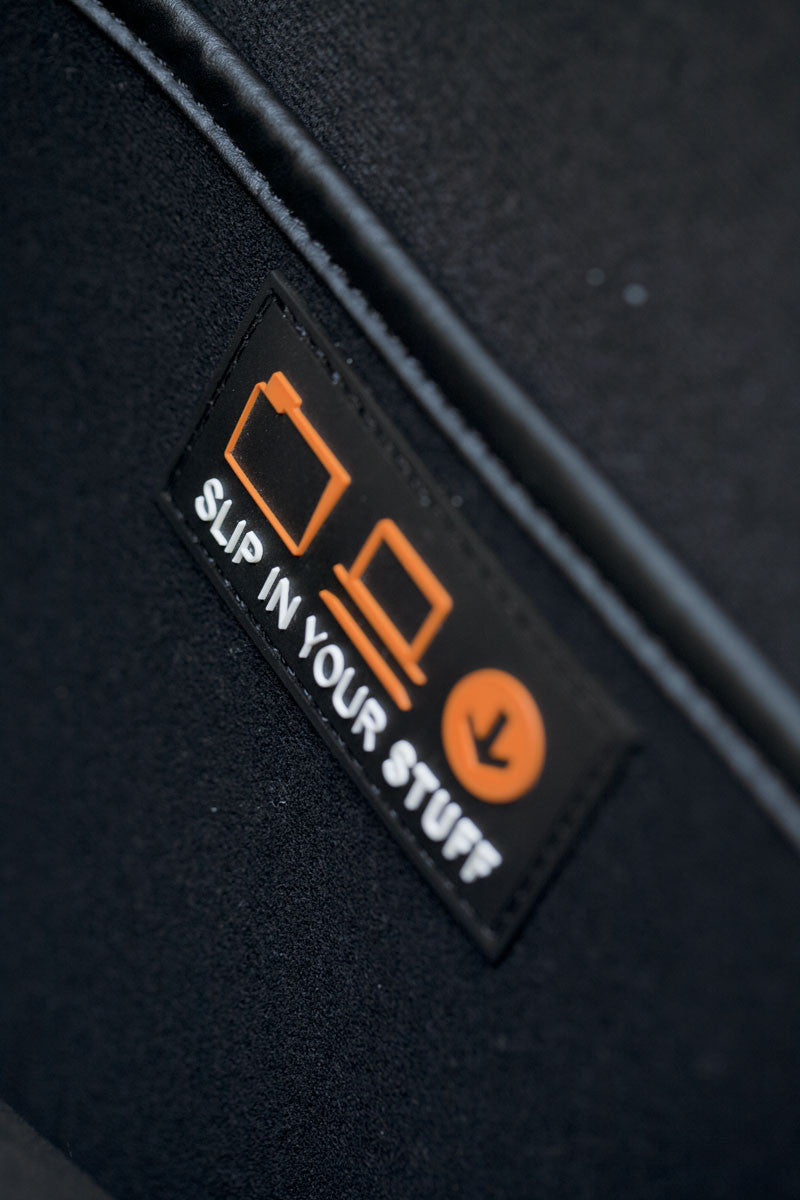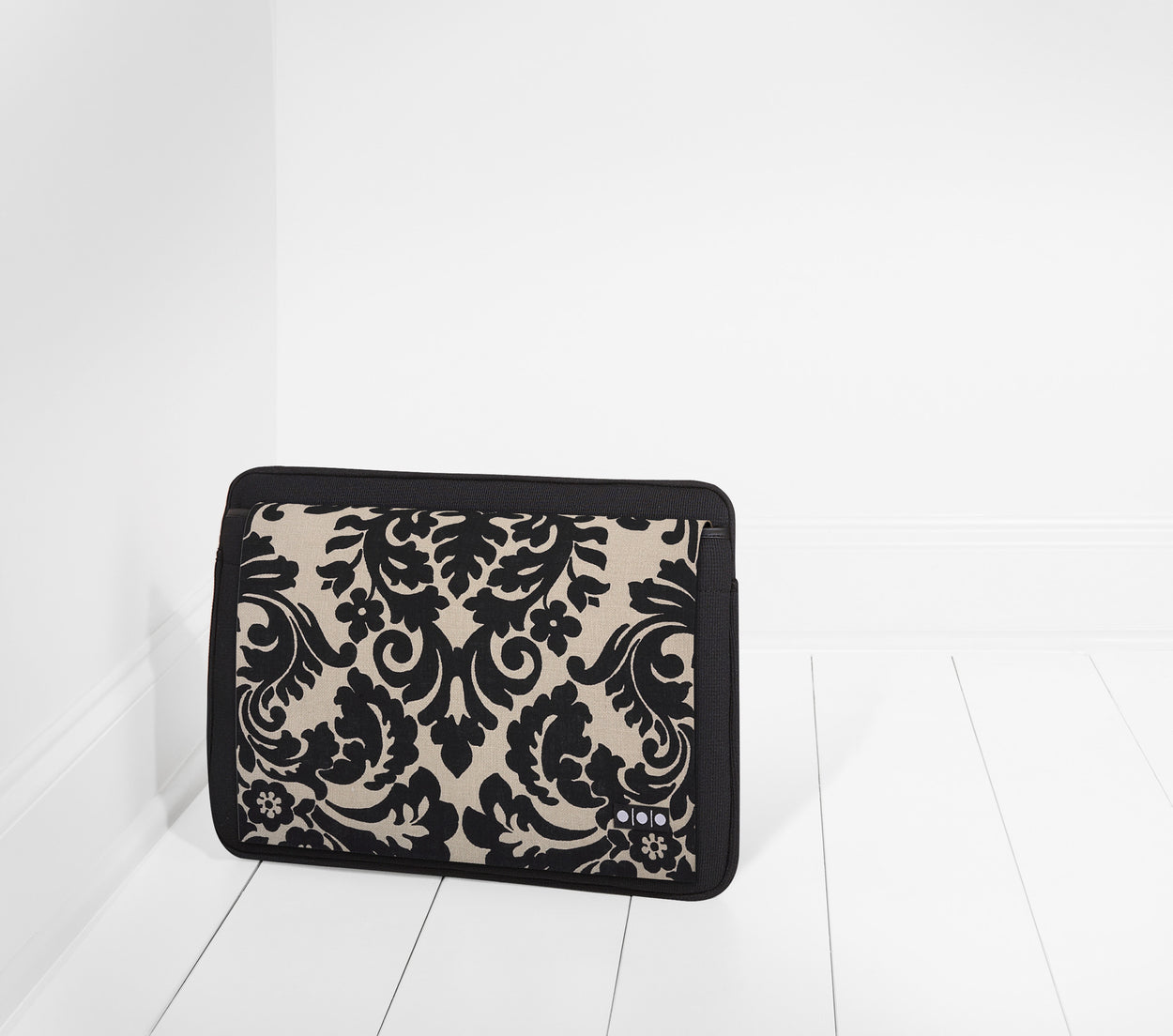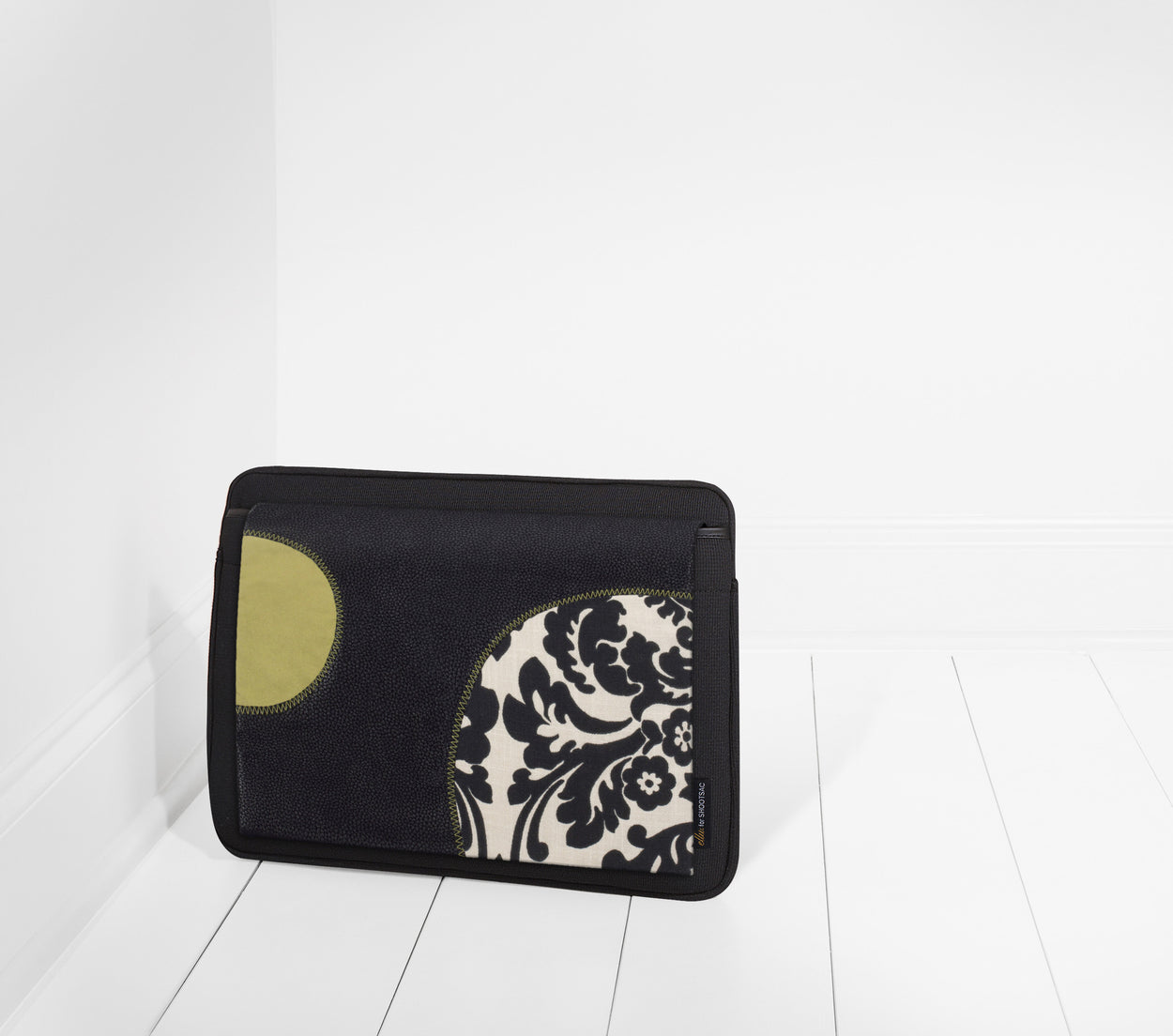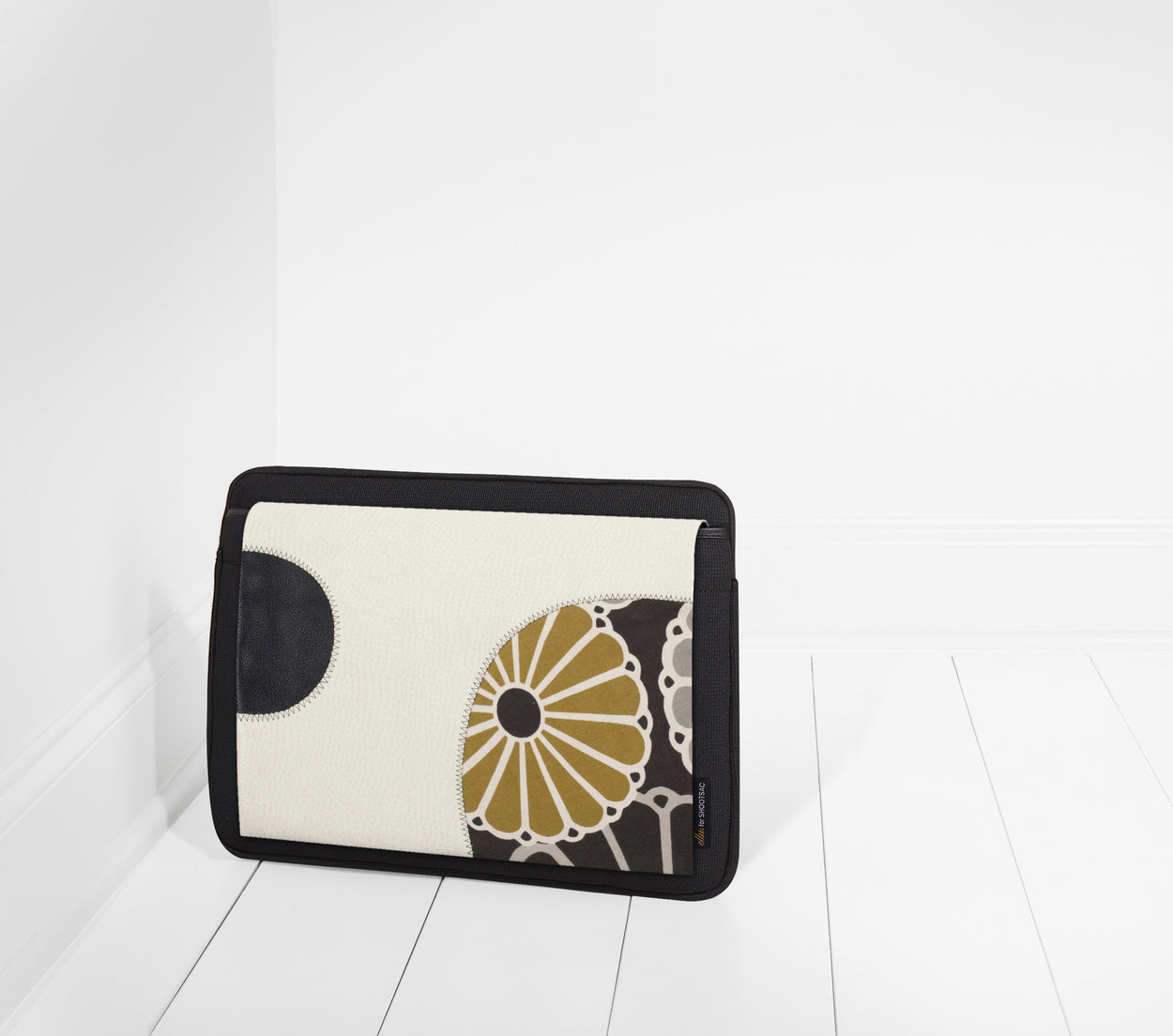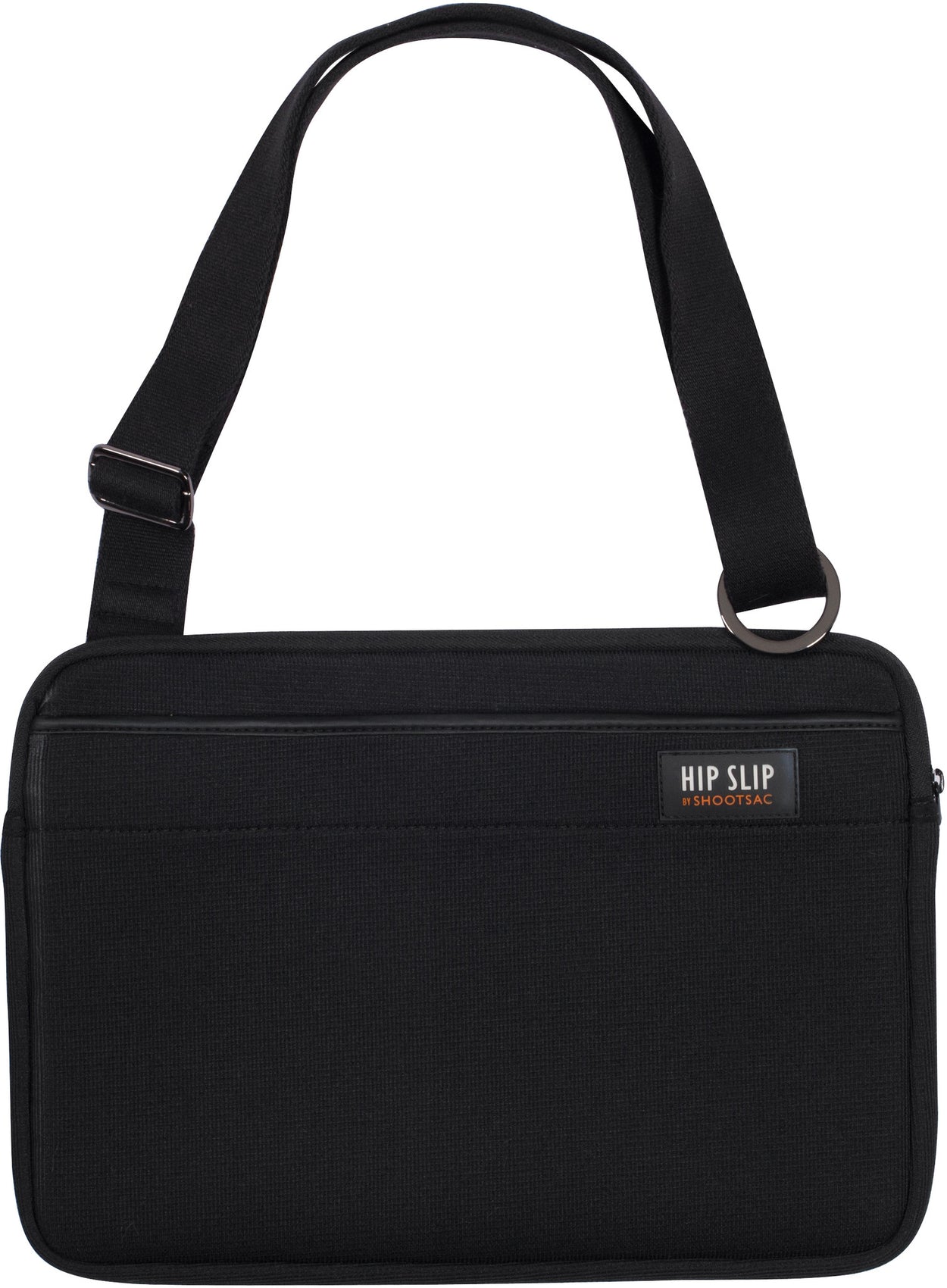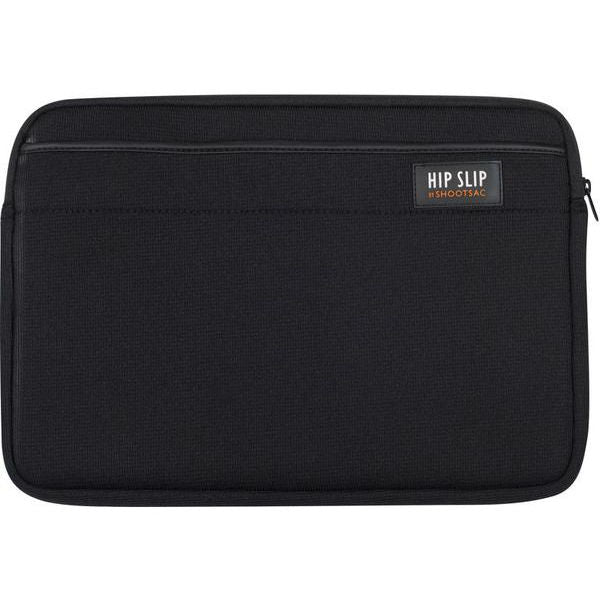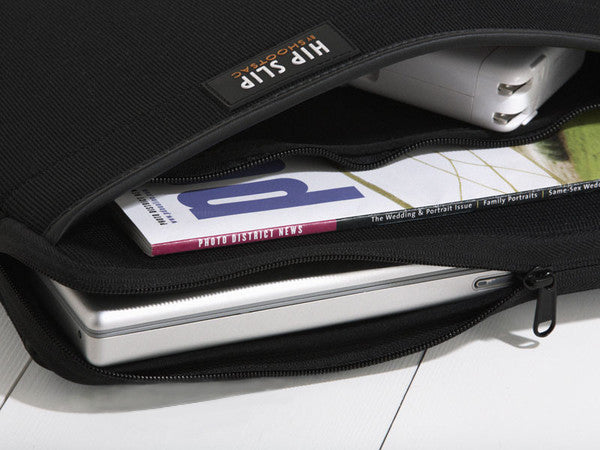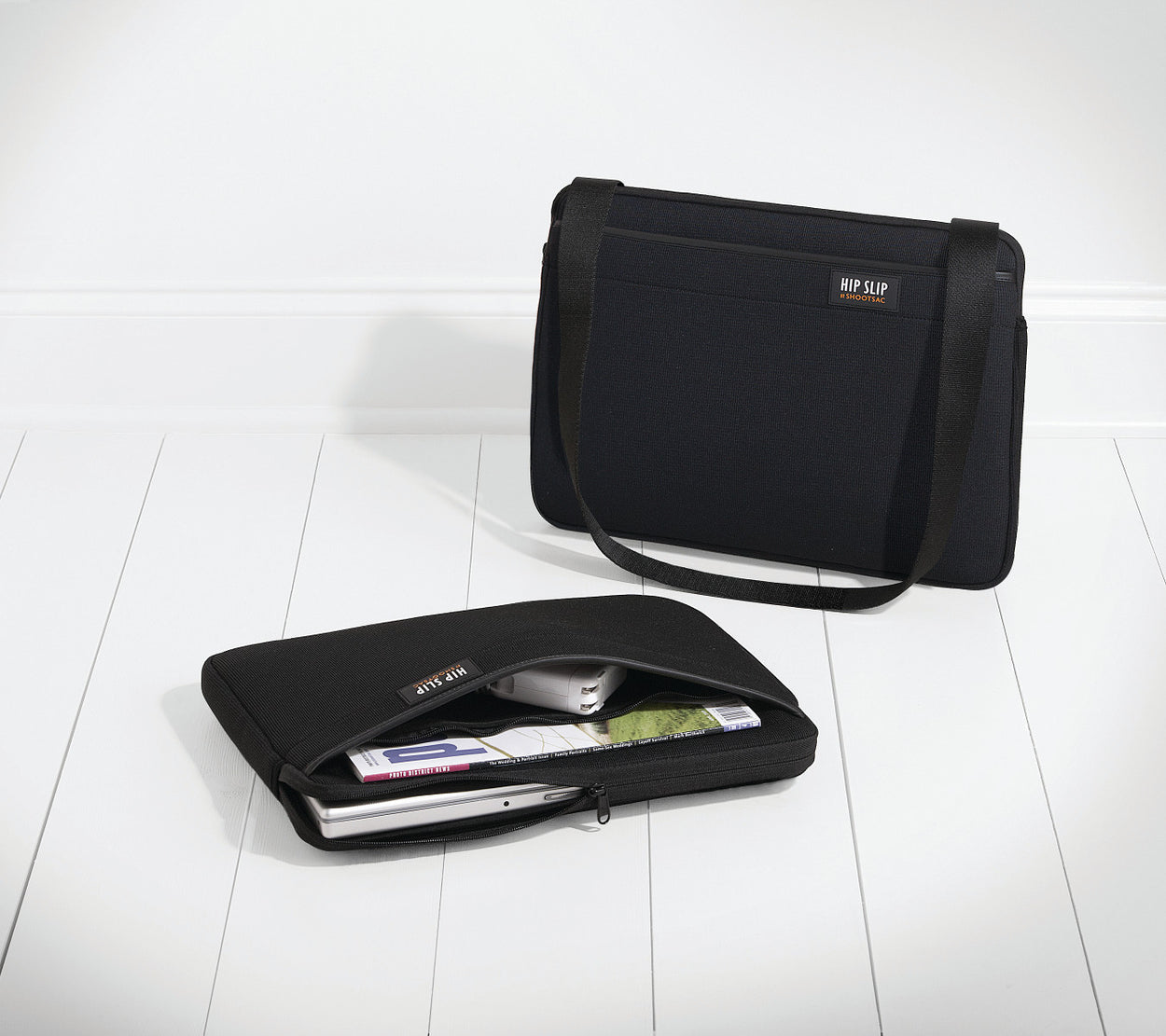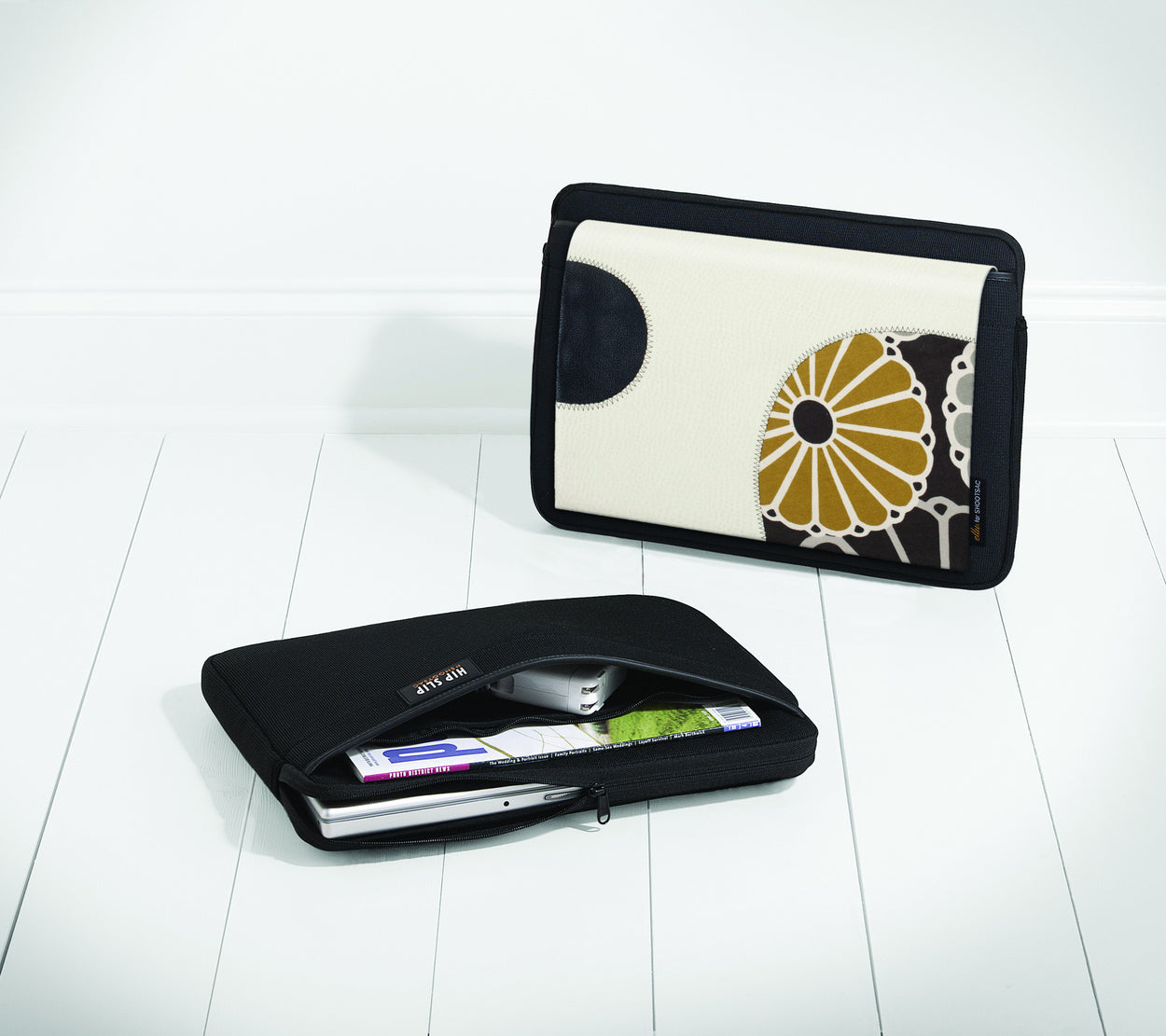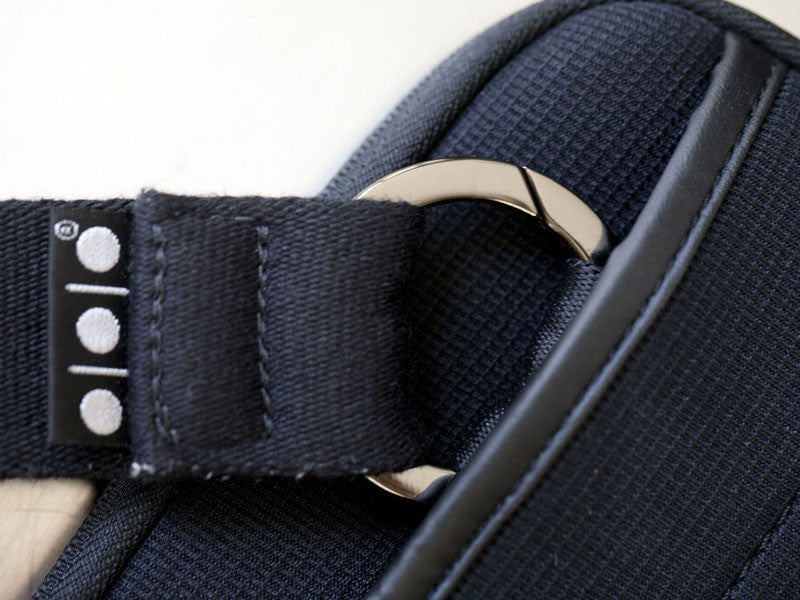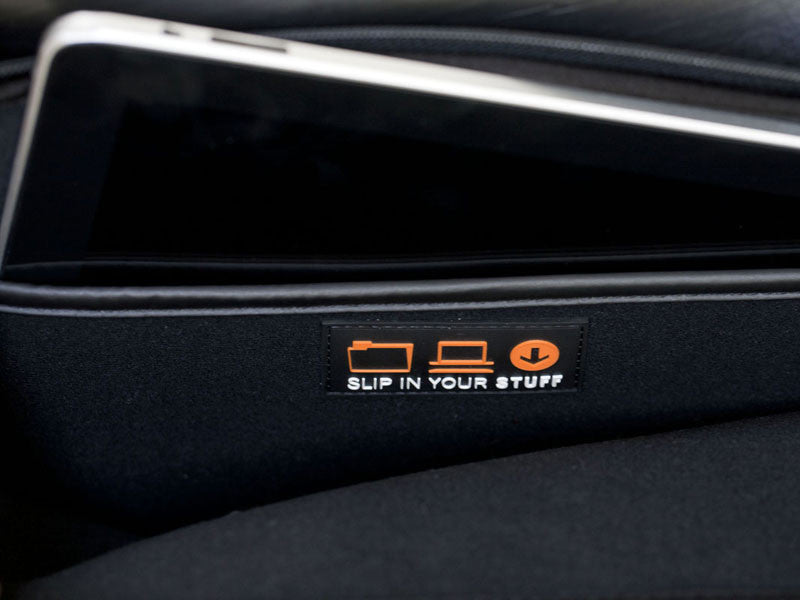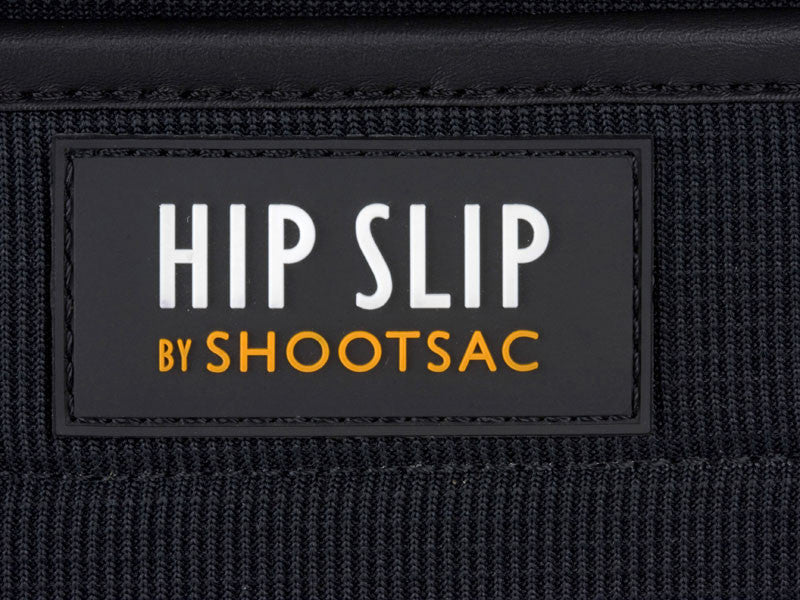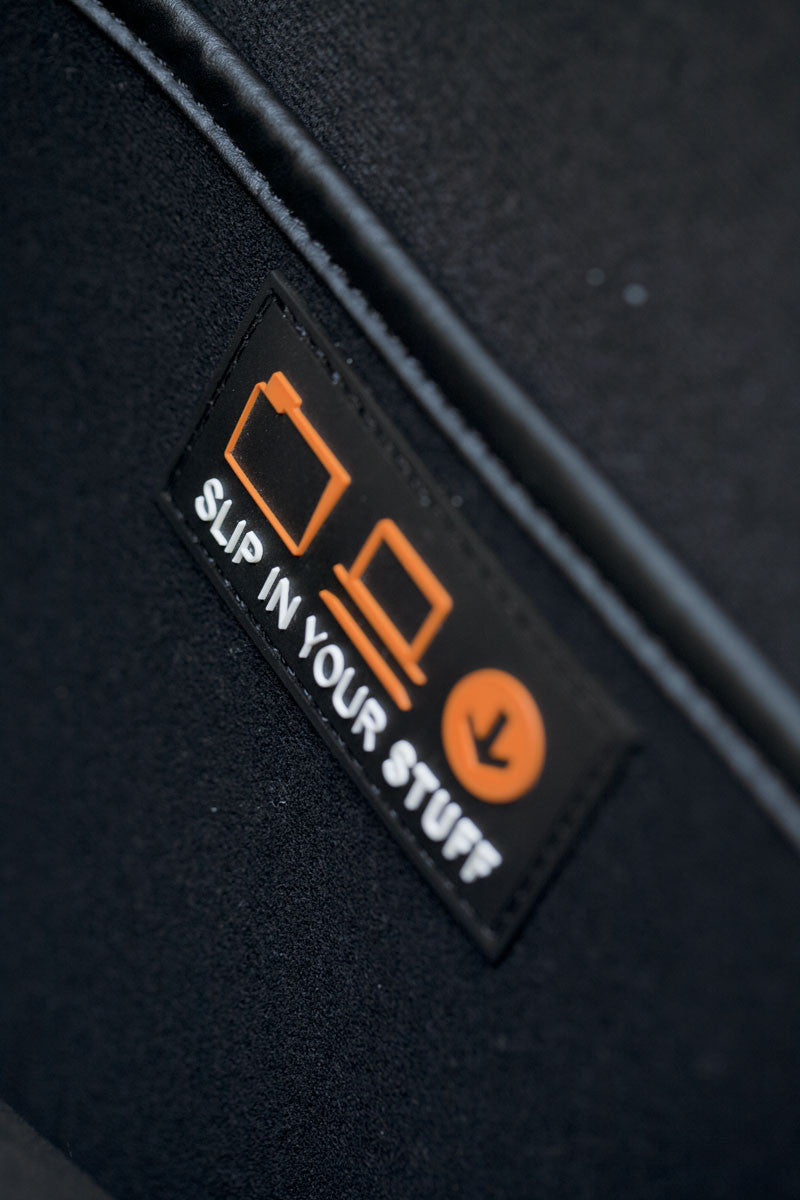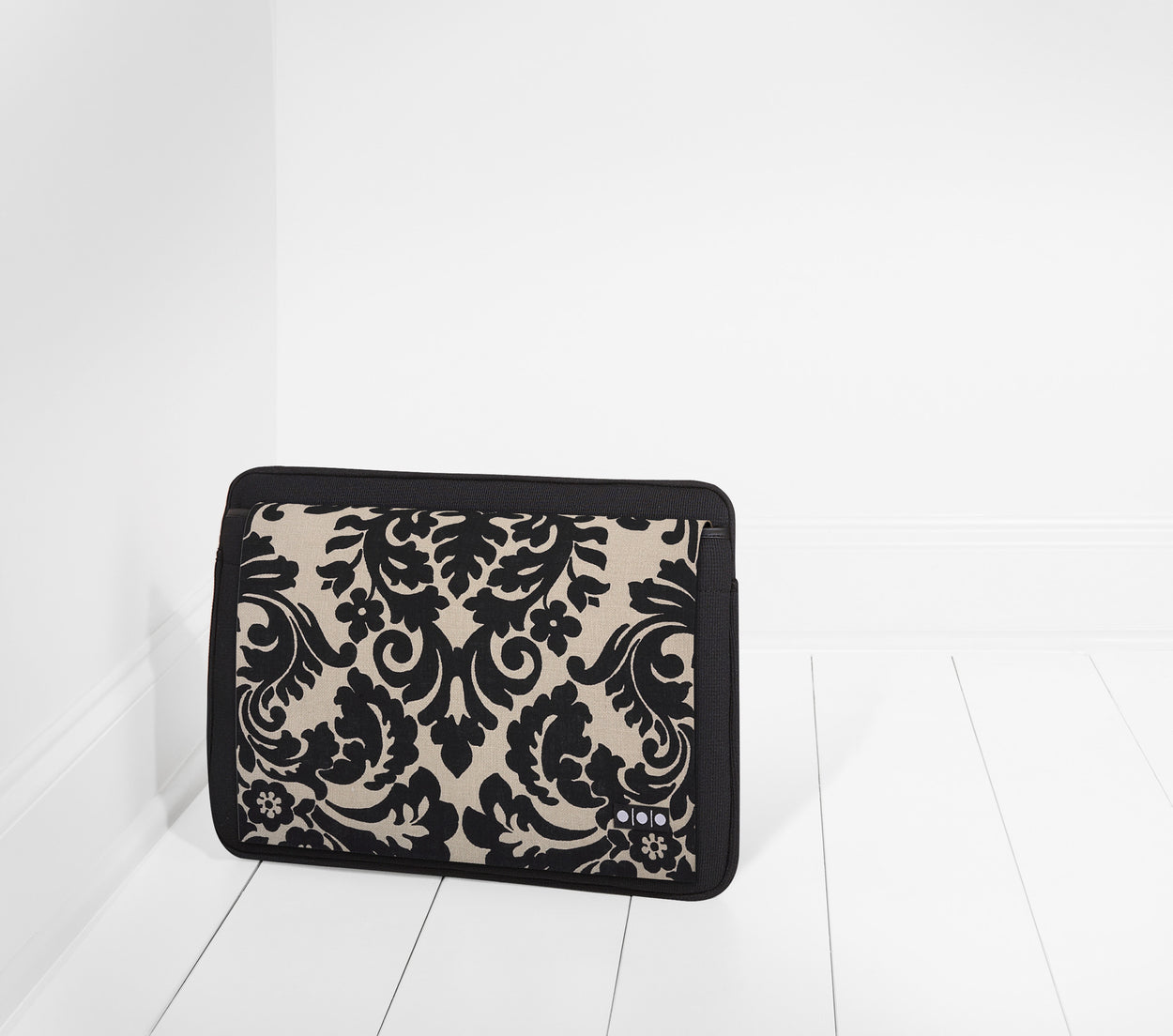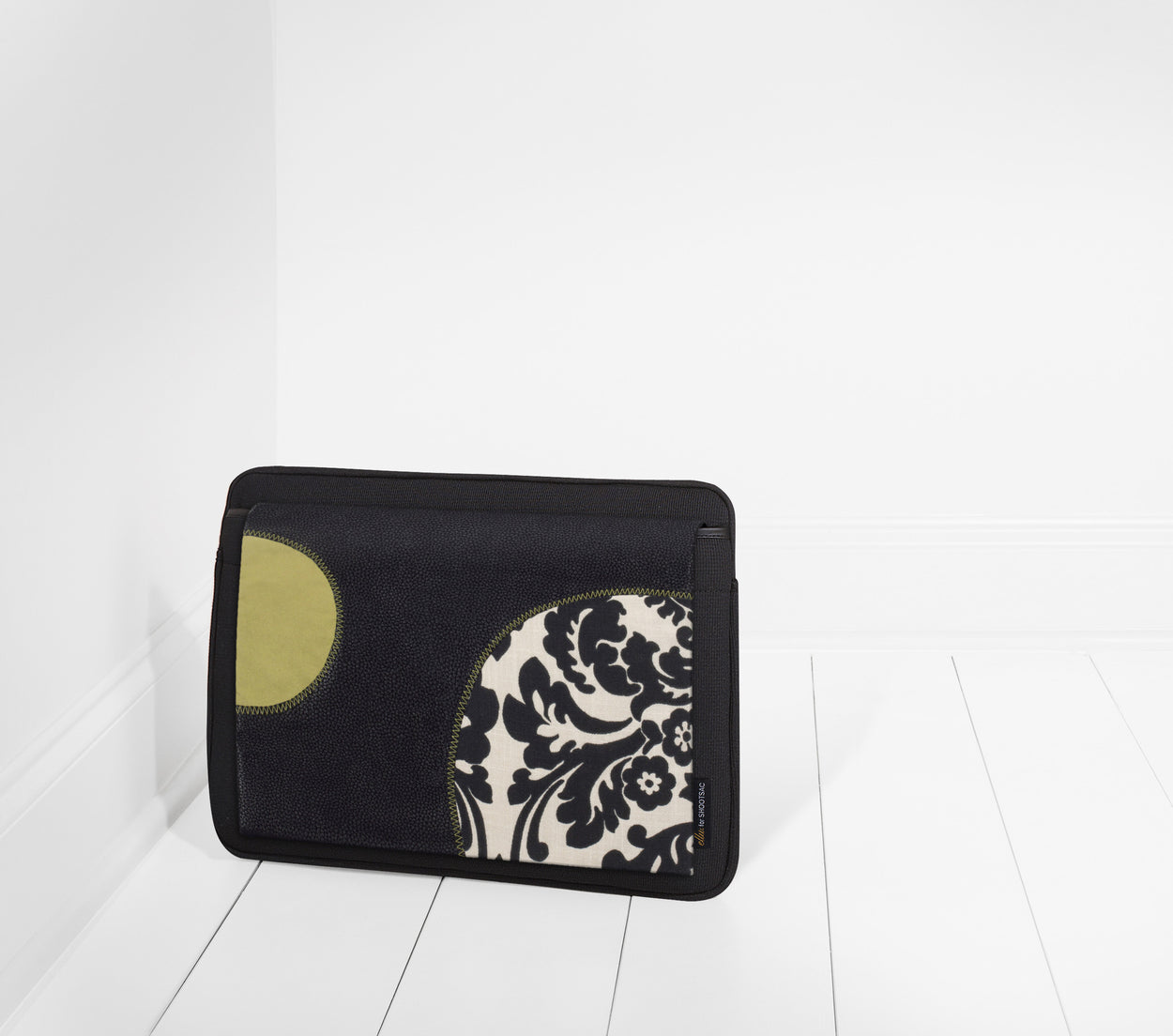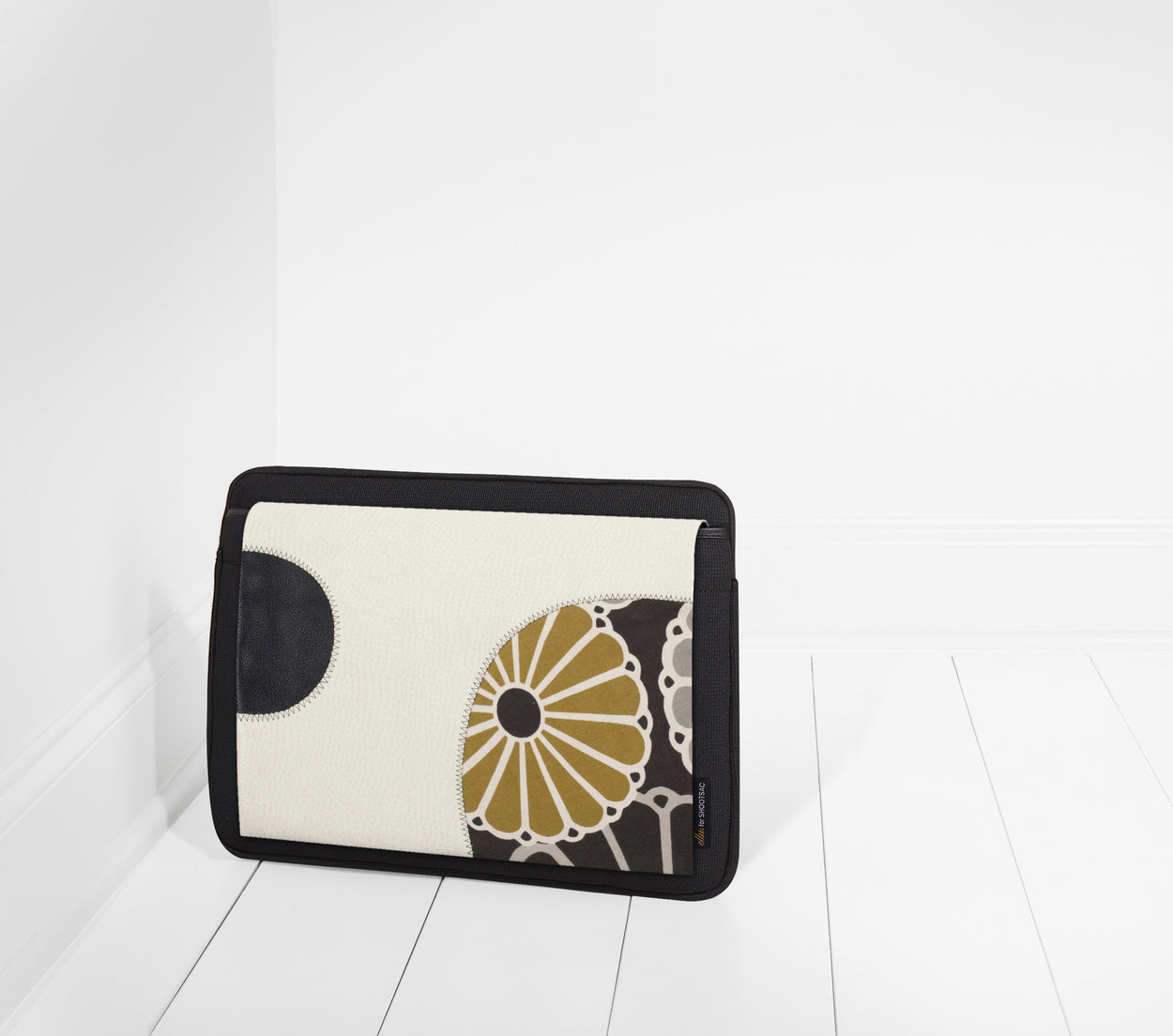 HipSlip Laptop Sleeve by Shootsac
The HIP SLIP laptop sleeve is designed for the full line of Apple® notebook computers but will accommodate laptops from several major brands. 
Features:
- Stand alone or in your bag
- Scratch free laptop compartment
- Inner Lip for maximum protection
- YKK® fail proof zippers
- Two exterior magazine pockets
- Hidden zipper compartment for cards, cell phones and small items
- Separate pocket for AC adapter and cable
- 100% detachable super soft shoulder strap
- Hang straight disappearing buckles
- All over dent and abrasion resistant textured neoprene protection
- Compatible with ALL Shootsac True color and Designer Covers.
Product Specifications:
15" Bag Size: 14.5"w x 10"h x 1.25"d
17" Bag Size: 14.75"w x 11"h x 1.25"d
MacBook Air Pocket Size: 12.75"w x 8.75"h x 0.5"d 
Material: Long-lasting dent and abrasion resistant wetsuit grade neoprene backed with no-scratch, soft-touch plush lining.
The HIP SLIP Story
We loved the idea of a basic sleeve for our laptops. But we could never quite figure out what we were supposed to do with the power cords and peripherals while we were out. The NEW HIP SLIP by Shootsac is our version of a sleeve with benefits.
Take a sleek basic sleeve and make it better
First we took the standard neoprene used on regular sleeves and improved it. Our wet-suit grade textured neoprene offers the same great slim protection as the smooth variety without being prone to unsightly dents and snags. Next we added two exterior magazine compartments for carrying files, magazines, notebooks and other things that are too tall to zip inside the form fitting main compartment.
Make space for power cords and necessities...like your iPad!
To address the age-old where do I stash my power cord, we snuck in a hidden zipper pocket designed specifically to keep cell phones, power cords and other potentially scratch producing peripherals away from the face of your laptop. Inside the actual laptop compartment we added a special neoprene pocket for your Macbook Air or iPad. It breaks up the cavity nicely and creates space even if just to keep files or papers flat and pristine.
Add a removable shoulder strap and a whole lot of style
The HIP SLIP is packed with features and built for options. The 100% removable shoulder strap lets you carry it hands-free but leaves no trace when you are ready to use it as a sleeve again. And of course, for the piece de resistance, just like the original Shootsac lens bag, the HIP SLIP is designed to help you look good on the job. Interchangeable designer fabric covers are lined with micro fiber screen-cleaning cloth. They velcro on and off to change the style and look of your sleeve. With over 30 flavors and 2 fun "add some style" positions you are never out of creative possibilities. HIP SLIP designed for those of us who are bold enough to wear our style on our sleeve.
YOU are a creative person, not a lemming. YOU choose color, pursue happiness and move boldly in the direction of your dreams. YOU are hip enough to WEAR YOUR STYLE on your sleeve. WE are inspired by YOU!