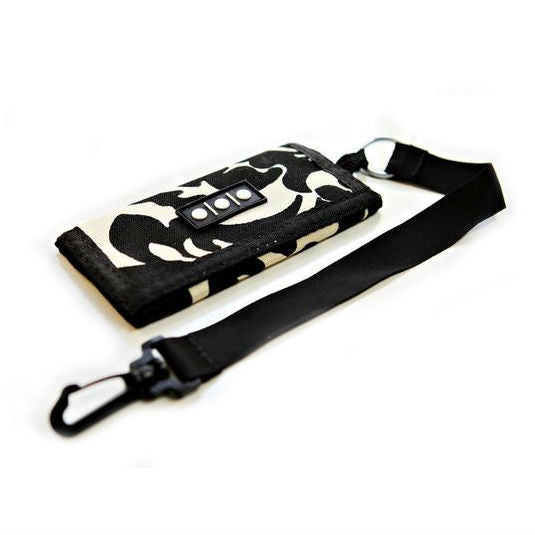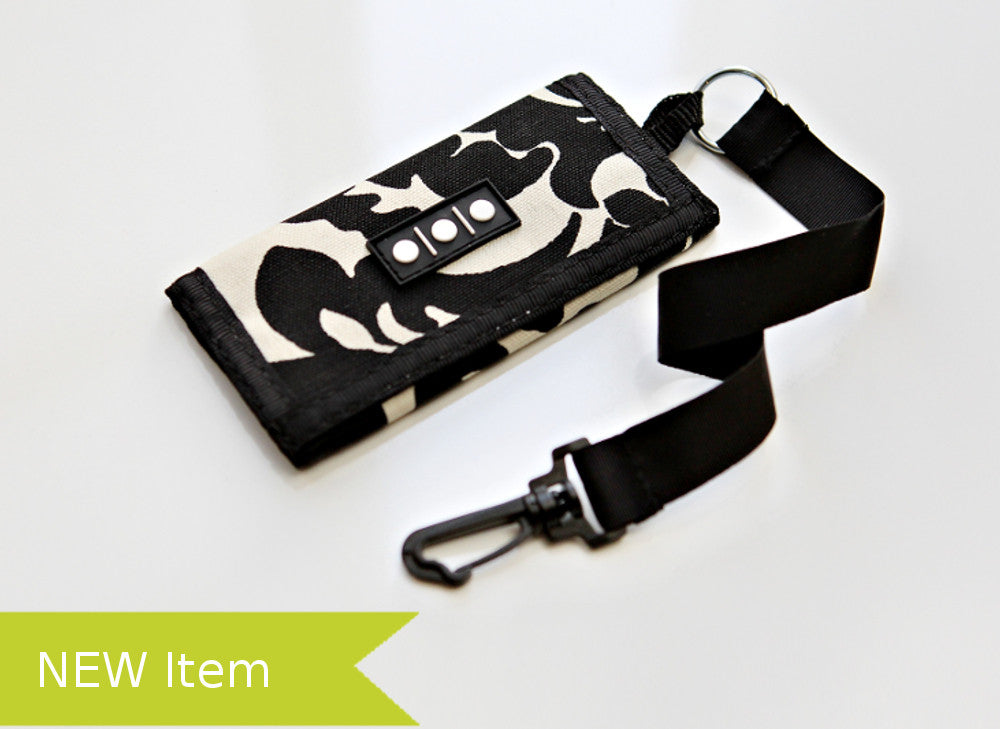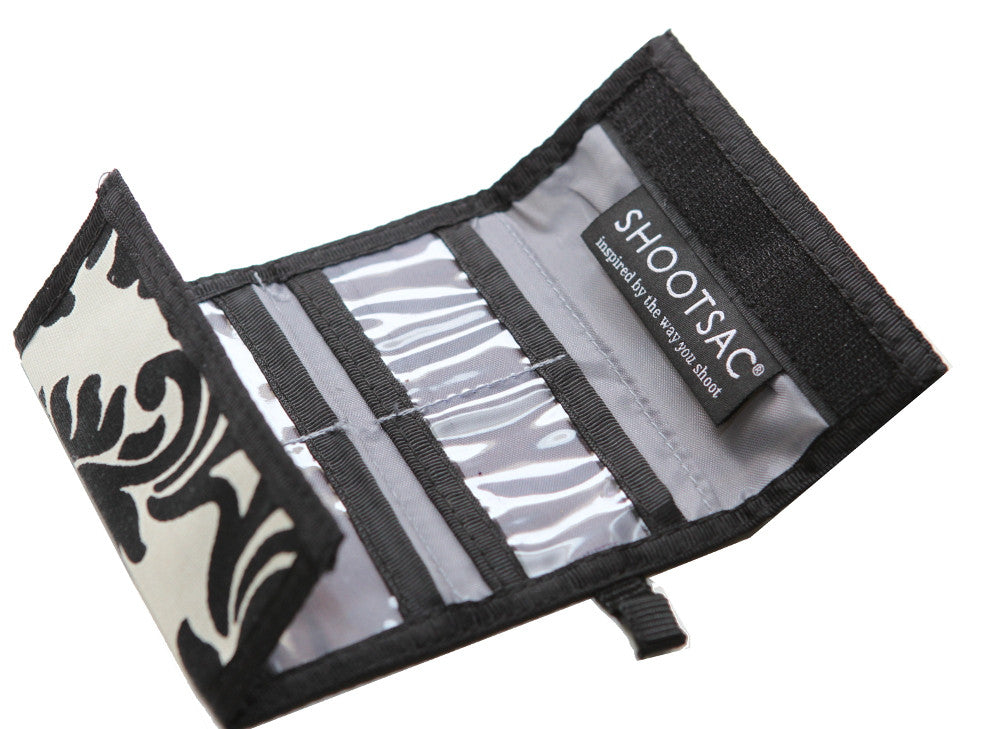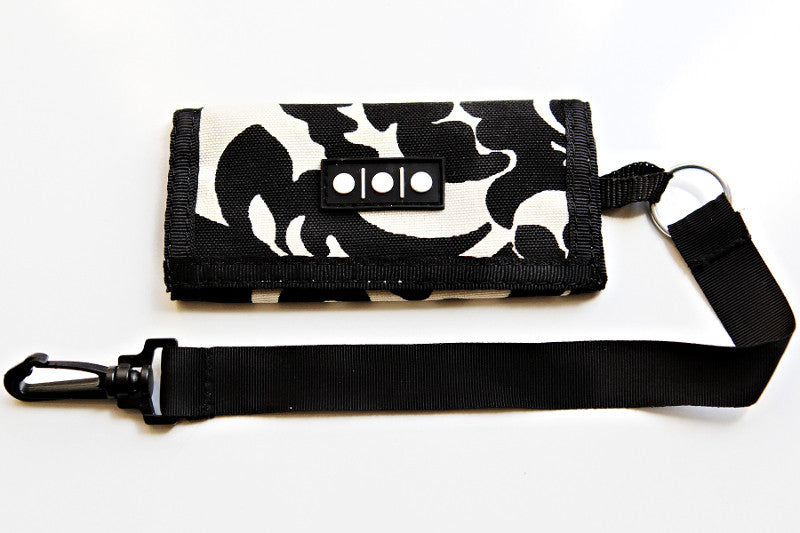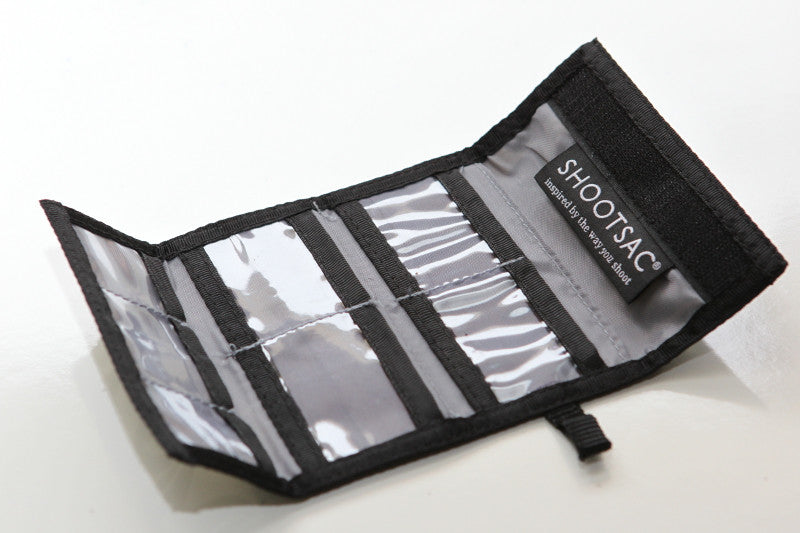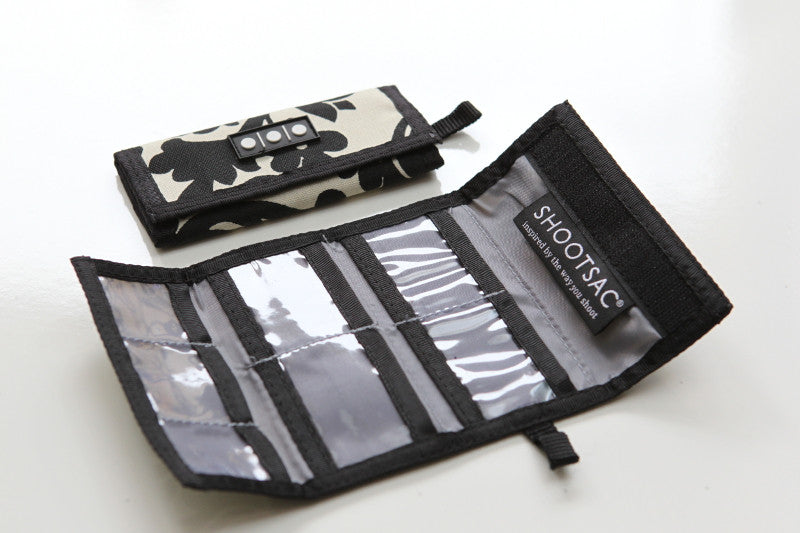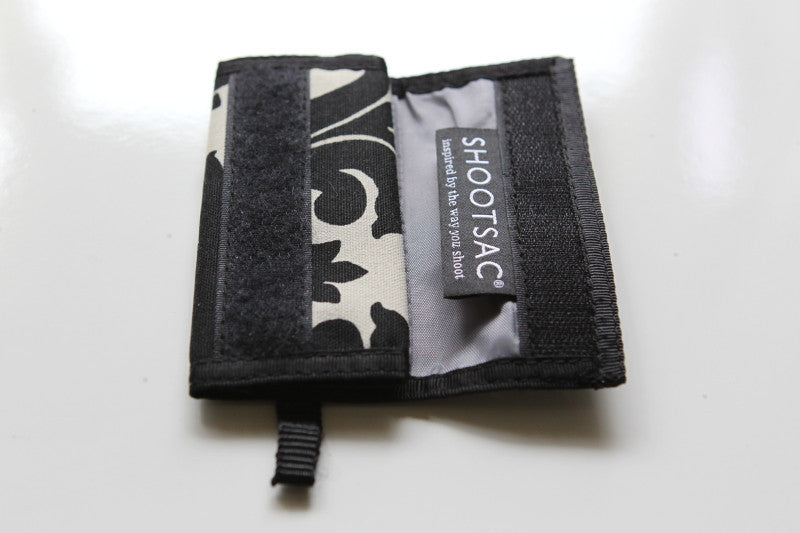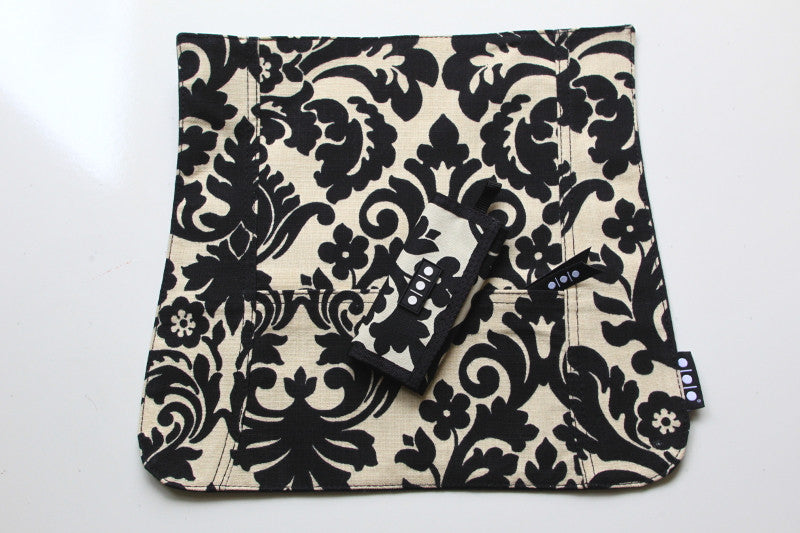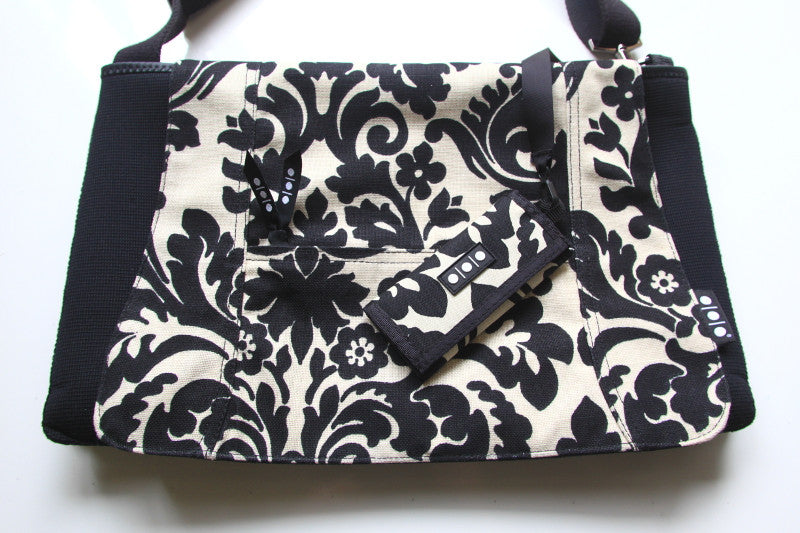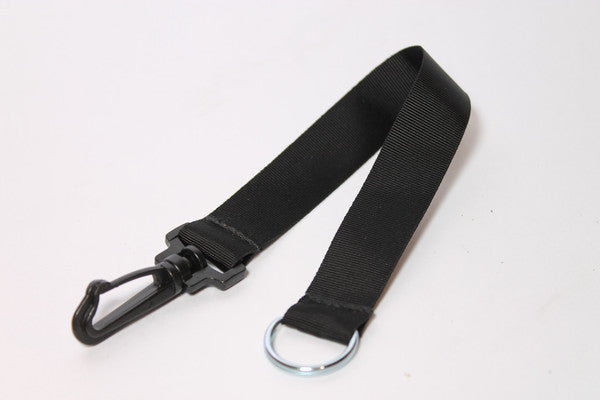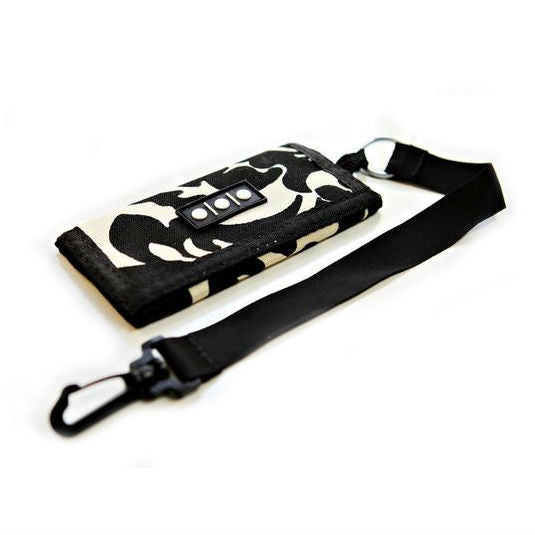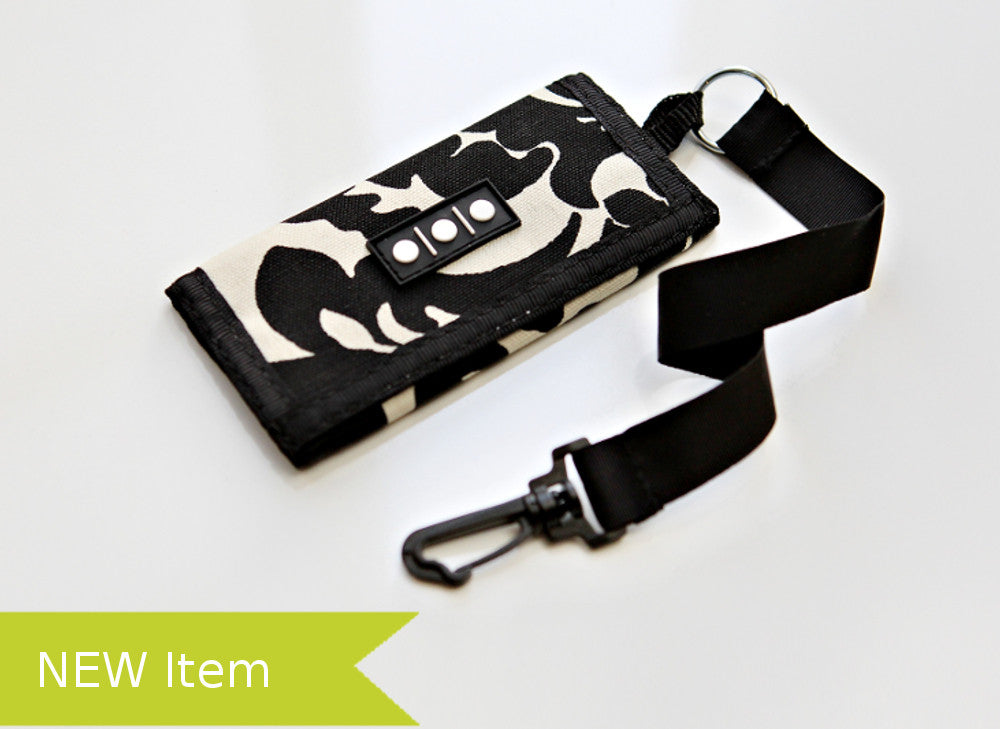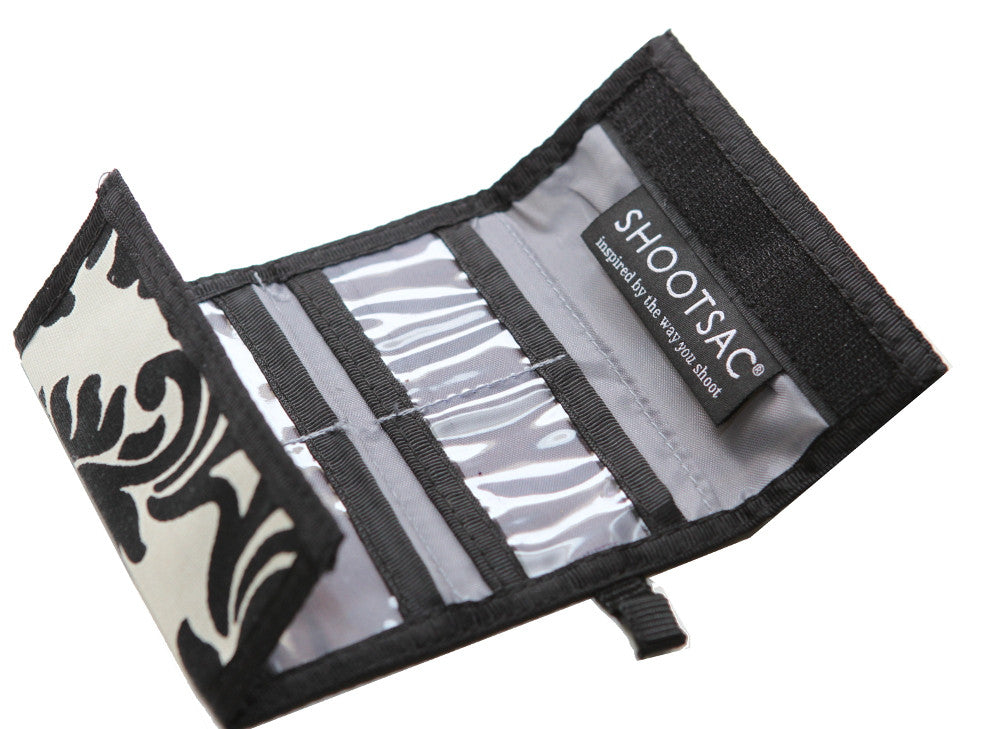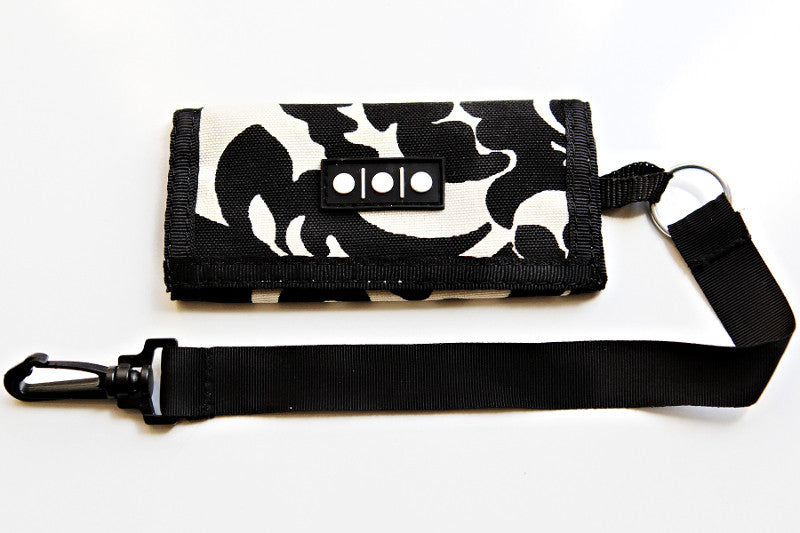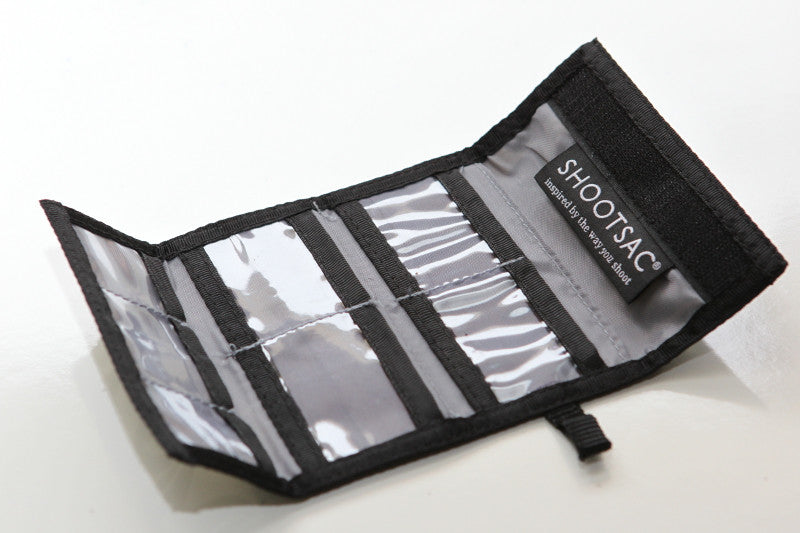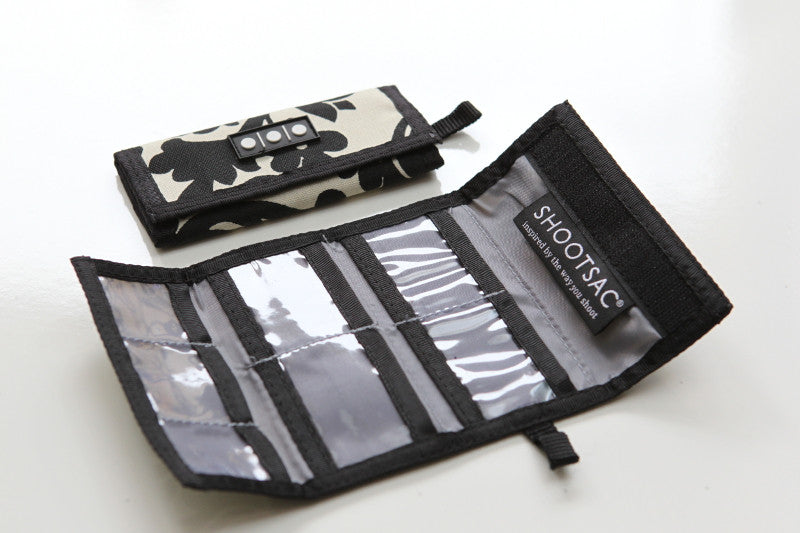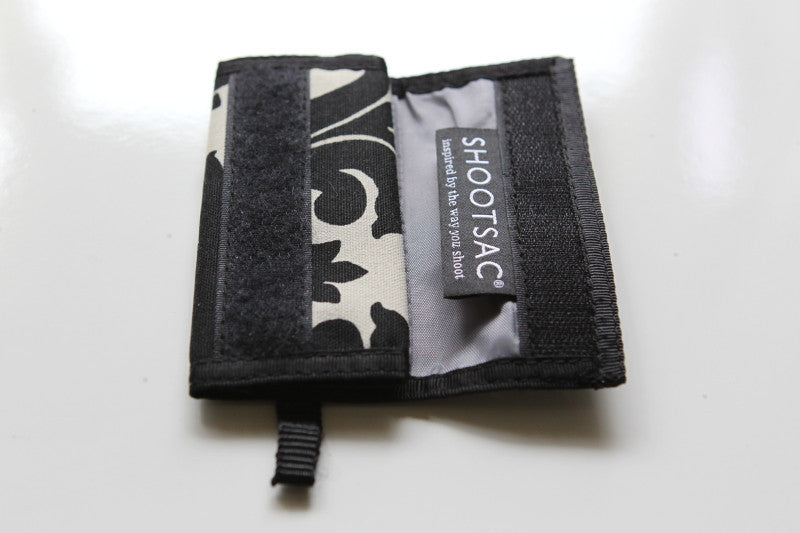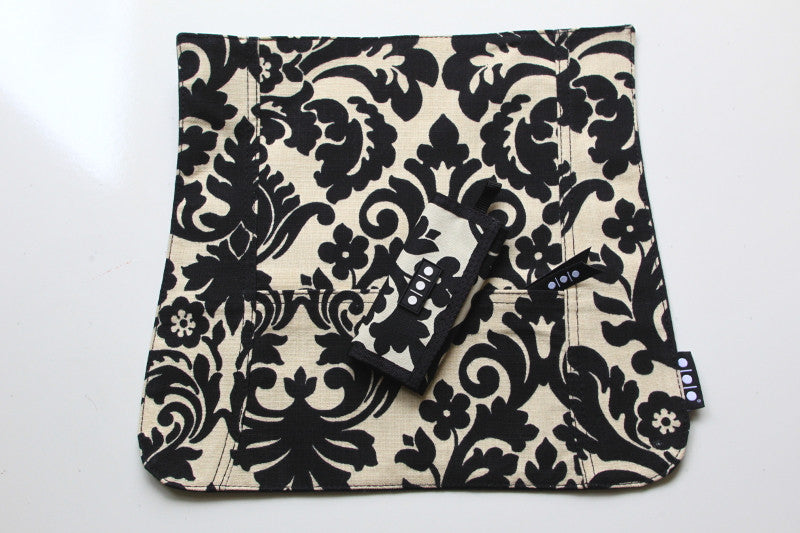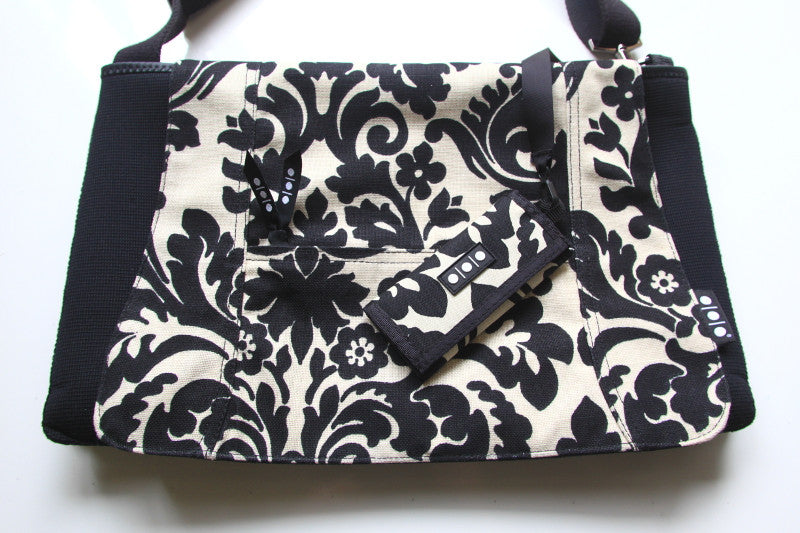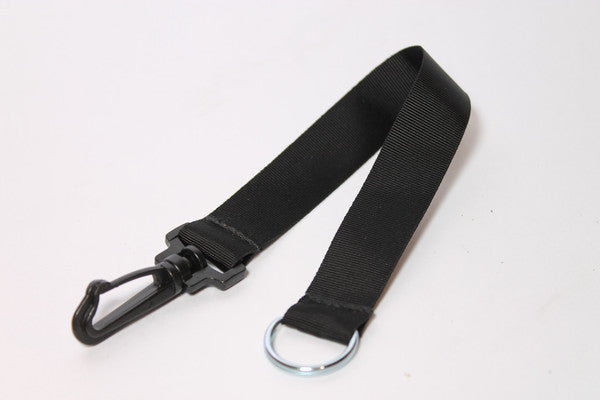 Baroque Flash Card Wallet by Shootsac
This is a four-fold wallet designed as a memory card holder.
Each memory card case is made from a decorative fabric that matches a Shootsac cover that fits the Shootsac Lens Bag and the HipSlip Laptop Sleeve.
It includes seven flash card pockets of varying sizes and a pocket for business cards. 
The open wallet measures 9-1/4" x 5" and folds down to 2-1/2" x 5".
Treat your Flash Cards like you'd treat your cash!