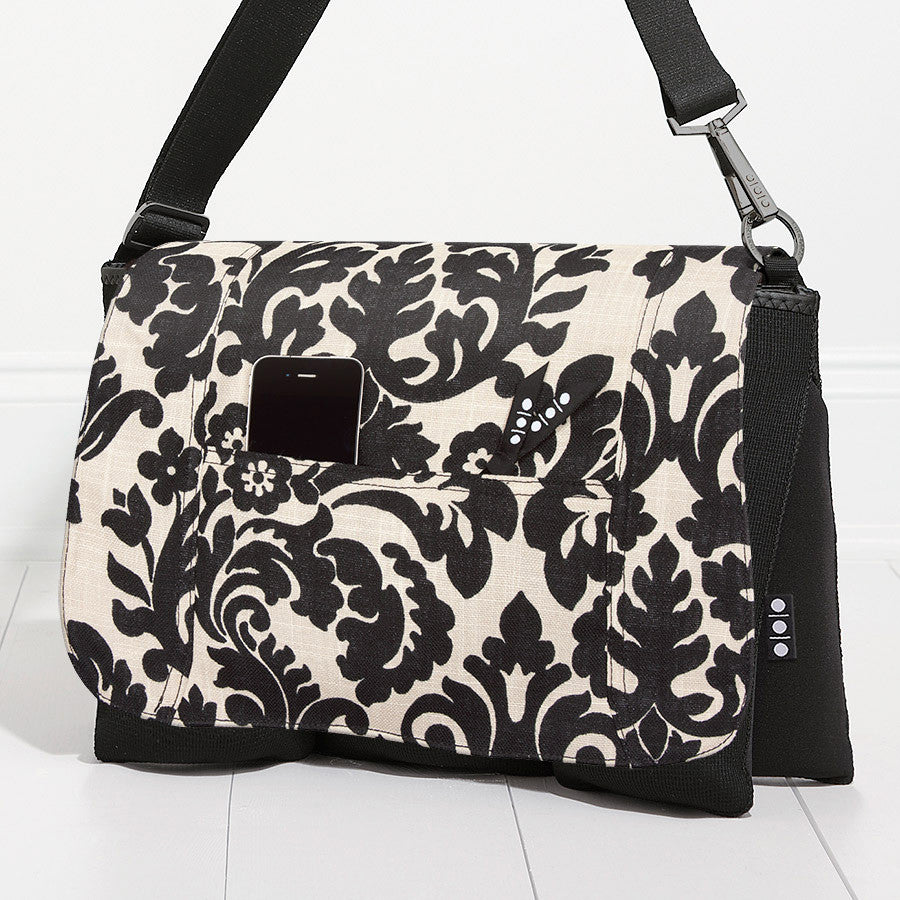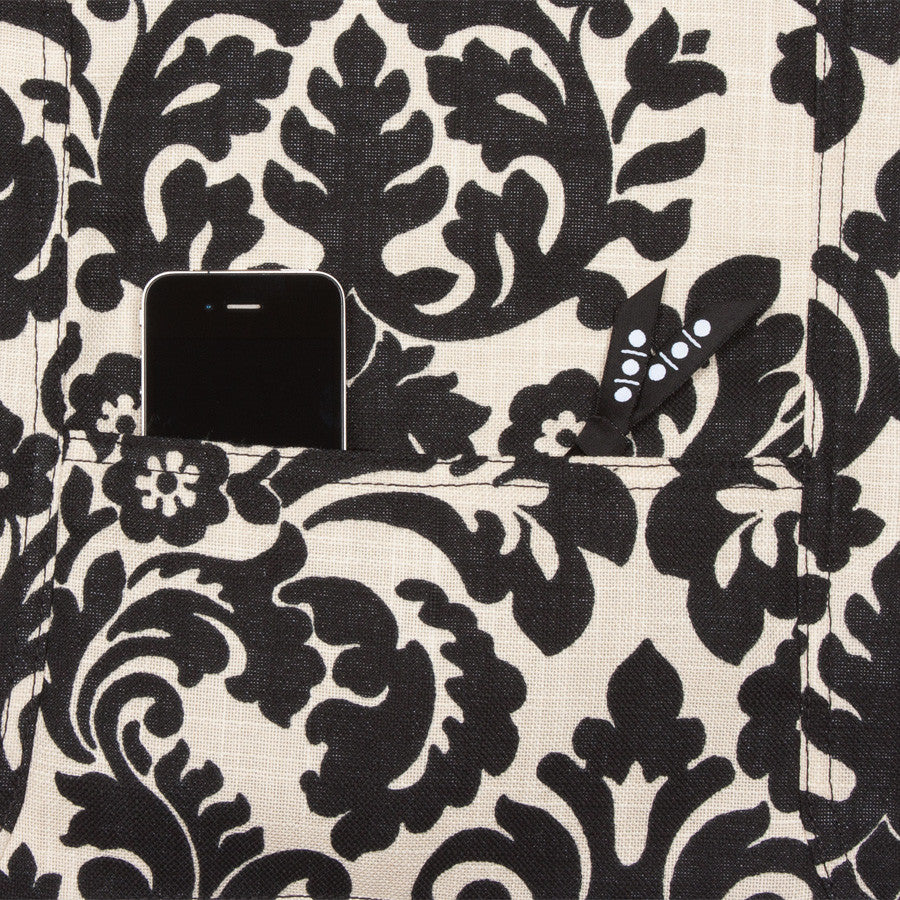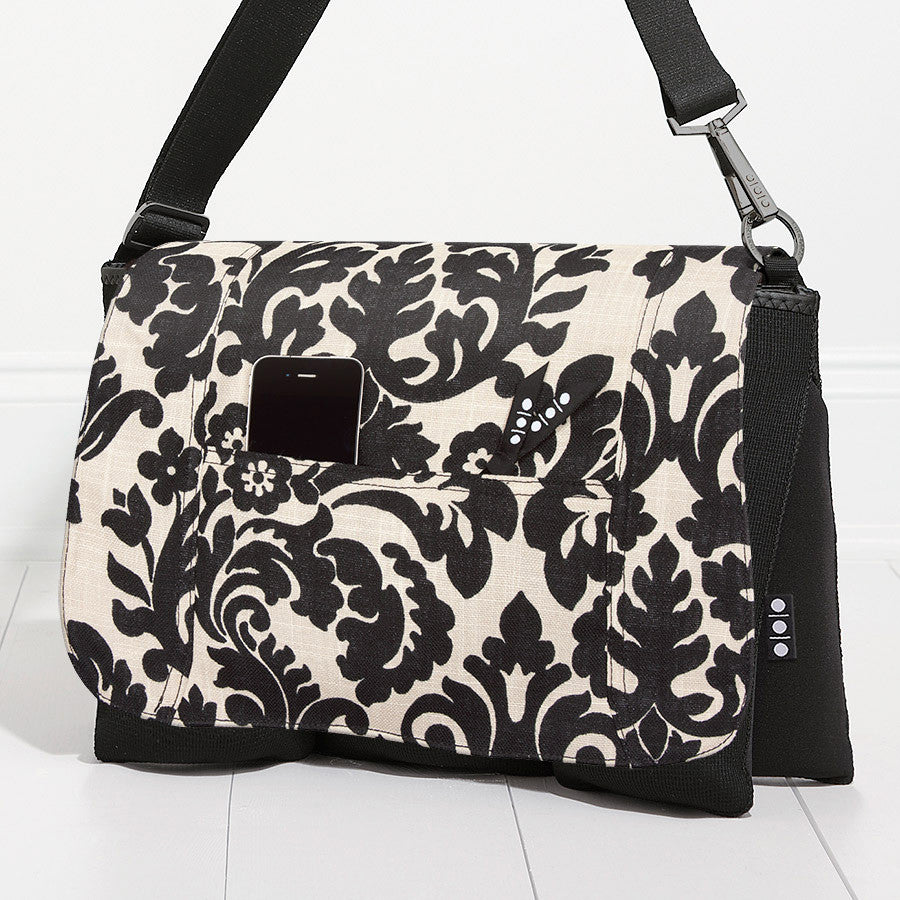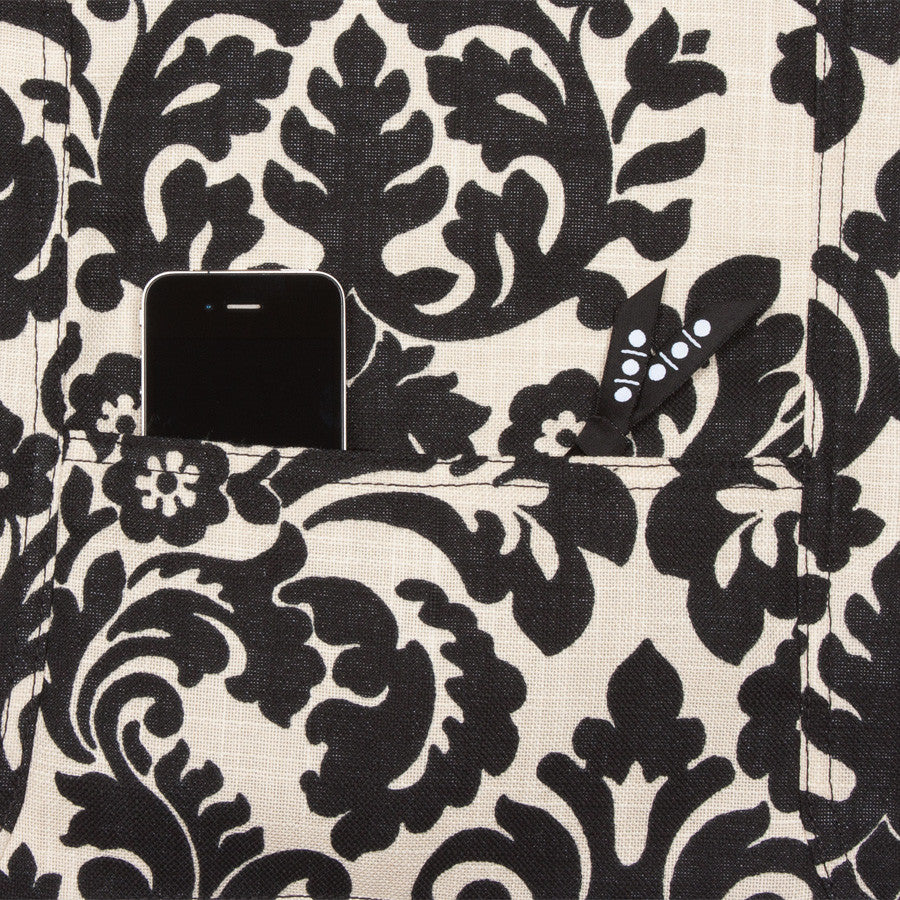 13" x 13" NEW STYLE Pocket Cover will fit both the Shootsac Lens Bag and the Hip Slip Laptop Sleeve.
This product listing is for the COVER only, please order your Shootsac here OR your Hip Slip here.
"Baroque" is a soft black damask pattern on a cream linen background. Our best selling fabric of all time, is striking, versatile and timeless.
Cover Fabric: cotton/linen blend
Backside Lens Cloth: super soft, lint-free, microfiber ultra suede

Shootsac accessories are made of designer materials. They are chosen for their color, texture and beauty. Please treat them with care to extend the life of your accessory and consult with your dry cleaner for specific care instructions.